Is "no" in the vocabulary of good service?
Lenders must be clear on the answer
What is good service?
Seriously. Every bank, large and small, loves to brag about its service. For community banks, it has long been considered a key differentiator.
For the fun of it—or maybe for your bank's future success—pose just that question as simply as that and see what answers you get.
But try not to start with preconceived notions of your own. Rather keep the question as open-ended as you can, then just listen.
If I were serious about getting a useful answer, I'd want to know what my fellow bankers think it is and what my customers think it is. There's no reason why the responses should be different but I can almost guarantee that they some of them will not even be close.
As a lender, I always figured that at the heart of the best answer was giving the customer what he or she wants. Deliver a "yes" to credit requests, price it competitively (or perhaps reasonably—a useful distinction) and be prompt in the process.
Years later, I think there's more to it. But it's still about as simple. Deliver what the customer needs.
Why there's a difference
There is lots of latitude for shades of opinion in the difference between needs and wants. So such a description may not always line up with the customer's evaluation of your success.
For instance, most lenders have met and dealt with the doctor, probably a cardiologist, who has gotten it into his head that he wants to finance the latest idea in a car wash franchise. His earning power as a doctor is at its peak and knows no reasonable bounds. And he can repay the $700,000 request over three to five years even if not a single car gets washed.
Your assessment of the car wash idea, as an impartial lender, is quite different.
You don't agree that the economics as presented by the franchisor are as "robust" as they appear to be. (They always arm your prospective borrower with slick brochures and fancy marketing materials that promise the moon.)
You understand that buying a site for a car wash is similar to buying a bank branch site. You're planning to be there for a long time and the risk is that the property use may be less durable than your initial estimates. You probably don't believe the estimates of a 30% return on investment after the first year, either.
The "right" answer for the best interests of the customer is probably a firm but polite "no"—together with your reasons why. You should tell him that he knows nothing about the car washing business. Keeping the facility staffed and operational with hourly wage, blue-collar workers is not very similar to staffing a physician's office with its cohort of professionals, such as nurses and technicians plus the support staff such as IT, accounting, billing, and the like.
This is a classic head-to-head confrontation between the ideas of "want" versus "need."
The problem, of course, is that the doctor may be the sort of customer that you really can't say "no" to. You may have to do the deal or risk losing the doctor's business—CRE loan on his office building, equipment loan, operating accounts, employee accounts, and more. And then there's also his or her personal business, including the trust relationship, home equity line of credit, and all those services that you sold him so conscientiously and faithfully over the last few years.
Both "yes" and "no" carry consequences
If you say no, probably that will make the customer angry.
Or, maybe you say "yes." But the customer becomes angry later—months after the grand opening.
This busy doctor has by then been inconvenienced with the myriad unanticipated chores of running a small business. The doctor's spouse has found out that occasionally helping out in the business is not the sort of thing she wants to talk about at the bridge table at the country club or at the bar after a round on the golf course.
Maybe the clientele of the car wash knows that your customer owns it and seeks out the doctor out for critical feedback at inconvenient times or in inconvenient ways.
"How did you ever let me get into that business?" is something you, lender, may be hearing later.
I remember the wife of the publisher of the local newspaper many years ago observing how many home phone calls she and her husband received on rainy Sunday mornings with complaints of "My paper's soaking wet."
I asked her how she dealt with that. Her response was simple: "If I wake up and see that it's raining, I call forward to Dial A Prayer."
Good service?
Not in a small- to medium-sized town.
Why now is the time to ask my question
What constitutes good customer service from a bank lender has an urgent competitive, if not a strategic dimension as well. The world of community banks and banking is visibly contracting. Many banks honestly believe that they are giving excellent service but fail to define it adequately—or really understand what it means in terms of wants vs. needs.
Think about the sort of input that a community bank lender can give to the issue of what the customer should be doing with his financial resources. It stretches my idea of good service if you or your competitors are willing to finance every make-money scheme based primarily on a customer's financial capacity.
Consider these questions:
• Since when does financial capacity trump common sense?
• Does the doctor, lawyer, or, indeed, anybody good in their given business need the risks inherent in a business they know little or nothing about?
• Can this longtime customer leverage any existing skills or resources in their present field in the operation of a car wash?
• And, even if that is possible, is it worth their time?
Popping your client's bubble (and maybe your own)
I know a man in Orlando whom I banked many years ago. I tried to keep him out of a deal that made no sense to me. But he'd fallen in love with it. He had buyer's remorse about two years later and often told me how right I'd been.
That's scant comfort later on when the risk I took was having this borrower's large and lucrative original business walk out the door. It didn't, in the end, because I did do the deal. But it could have and anyone else would have made that loan in a heartbeat. I probably would have too, just to take some business away from a competitor.
Lenders are sometimes in a position to help a borrower by saying no. But in this age of incentive compensation schemes that reward volume rather than common sense, how many really do?
If you work for a big bank, it's hard to say "no" if the deal is otherwise bankable. In my educational work for ABA and in other arenas, I hear much about life in the trenches for today's lenders. They make it clear that the pressures to produce are real. In fact, in this environment, they are acute.
Don't ignore your own "street smarts"
One gratifying thing about being a banker is that you ultimately know whether you're delivering what the customer really needs.
Sometimes that feedback takes a long while but in an environment where the relationship itself is of paramount value, good lenders understand the issue and ultimately know the answer.
"Yes" is a good word to associate with customer service.
But sometimes a strategic "no" is more valuable.
Community bankers seem to understand that better than their big city counterparts. It's also a competitive insight that's lost on many practitioners these days.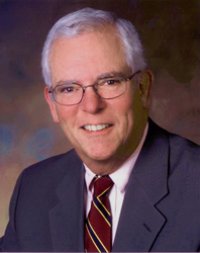 Latest from Ed O'Leary
back to top