Is poor customer service burning up branding bucks?
Don't spend a dime if staff gives a bad time
Santa Claus came early in my house this season—on Black Friday, the day after Thanksgiving, to be exact. I upgraded to a Mac laptop and began a (so far) interesting and insightful journey on an appreciation for outstanding customer service.
My Windows-based PC was becoming a chore to use. It was growing slower and the tune-up routines just didn't work well anymore. I'd heard people raving about the Apple experience for years. But the transition to a different operating system didn't seem worth the effort nor expense.
Long story short: I went online Black Friday morning and ordered a new MacBook laptop. To be on the safe side I also joined the company's One-to-One program, a portal to direct personal assistance at the Apple Store. This can take the form of working directly an Apple professional, or thematically organized group exercises, or a sort of "light" supervision consisting of assistance for one's individual project(s) that's available within the store if needed.
This has given me a chance to test the Apple customer experience first-hand, and to compare it to what I've seen in banking as a banker, and a bank customer, for years.
Branding goes way back
Something I clearly remember from the marketing classes that were part of my formal education is the functional definition of a brand. A brand is the sum total of consistent experiences.
You go to Burger King and you know what you're going to get. When my wife and I travel any distance by car, we usually try to find an Olive Garden restaurant for dinner because we know the menu (price, quality, variety), service, and the dress code. In other words, we know what to expect.
At Southeast Banking Corp., many years ago, I became aware of the corporation's efforts to standardize the physical appearance of the communications of the bank and our affiliate bank network and the value of simple identifiers such as a recognizable corporate logo and a standard type print font.
I remember with a chuckle the reaction of Joyce, my boss's secretary, when the corporate "look" was unveiled to the staff. The memo to everyone signed by the Chairman and CEO specified the font type and size for all external correspondence and, in the days when word processors were still called "typewriters," the directive that the ink ribbons would be brown. We'd sign all correspondence with brown ballpoint pens. The corporate letterhead was to be ecru shade bond paper imprinted with a blue sunburst logo.
Joyce, an experienced hand in the corporate world, exclaimed to anyone within 30 feet of her desk who cared to hear: "Well, I'll be darned. This is the first time in my working life that the word has come all the way from the top and made it all the way to the bottom."
Well, that's the point, isn't it?
Consistency and attention to detail is key. One day flying in the bank's King Air I noticed that the carpet in the plane was exactly the same type as covered the floors in the main office building. Suddenly the standardization of things both large and small made sense to me and resulted in my having an eye for noticing those things ever since.
Does your service match your brand's promise?
Too bad the same standards and application of detail don't often apply to the way we give customer service in the way we directly interact with customers and prospects.
In my online banking classes, there's one assignment where I ask participants to describe a personal experience with a bank—any bank—which had a materially unsatisfactory outcome. The responses have been eye-opening in two ways.
First, it's hard to imagine that bank staff members can be so insensitive to the impact of basic behaviors on their customers and second, how poorly (or inconsistently) trained they seem to be. (Remember, these are bankers talking about other bankers.)
There are all sizes of banks represented in the responses but I've noted that even some large banks, those with very large geographical footprints, are among the most egregious offenders of common sense and thoughtful, deliberate good service. So, this problem doesn't stem from any inadequacy of the marketing budget or lack of corporate awareness.
So, what is actually missing?
I personally think it's a lack of a feeling of responsibility.
If I don't feel that good service starts with me, why or how would I ever figure out how to act positively and effectively toward a customer?
This is also a pervasive problem in society today. No one is accountable.
When posed this way, the problem sounds very negative. But the other side of the responsibility coin is opportunity. They are not different, but they are seldom connected.
We need to change the conversational equation with the customer from a pervasive lack of responsibility to an atmosphere and attitude of opportunity.
Don't assume your service is special
I don't have any simple solutions to offer, but feel it important to point these things out to bankers. We all pride ourselves on delivering good customer service. It's too bad that the very signals that don't register with us are picked up with uncanny accuracy by our customers.
We spend tons of money attracting people to our branches and our web portals and then when we get the increasingly rare opportunity of dealing with them one on one, we don't measure up.
It's not that we always fail to meet the customer's expectation. Rather, it seems to me that we inconsistently meet customers' expectations. Lapses are expensive in the transactional sense but they are very expensive in how they fail to create or reinforce a positive brand image.
What makes computers more special than financial services?
Have you ever been in an Apple Store? Apple staffers create a sense of competence and fulfill expectations by the way they quickly diagnose our issues. So far, my various questions and frustrations stem entirely from my unfamiliarity with the Apple operating system and its differences from 25 years of experience with different technology. But not from service quality.
Why should customer experiences at the Apple Store differ from customer issues at the bank?
In many, if not most ways, what most people need from the bank is more significant than anything that Apple offers.
I'm thinking of potential problems such as identity theft, overdraft assistance, financial privacy, and security of limited financial resources.
Yet many banks haven't put the right resources together in the right ways to address customer service issues that can directly impact the value of their brands.
Our inconsistencies are instructive. But the good news is that they shouldn't be too difficult to fix or markedly improve upon.
The stakes grow higher each day.
Apple gets it.
Why don't we?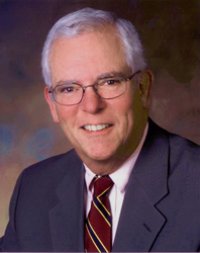 Latest from Ed O'Leary
back to top