Target's other breach and banker diligence
Can bankers learn something from retailer's Canadian retreat?
Probably everyone who shops regularly at Target was surprised by the announcement the other day that the retailer is shuttering its 133 stores in Canada, and completely withdrawing from that market.
The surprise lies in the fact that it was only a little more than two years ago that Target entered the Canadian market, with its purchase of 120 Zellers retail chain stores.
It was a very expensive foray, no casual exploration. Reported operating losses in those two years totaled $2.5 billion, with additional charges taken at year-end 2014 of $2.5 billion for loss of its investment and $500 million to wind down operations.
And 17,600 people lost their jobs.
How do such things happen?
And what can bankers learn from it?
No mere northern whim
Reportedly Target had looked at the Canadian market for years. Planners thought they saw a market opportunity, one featuring more similarities than differences in terms of consumer tastes and population demographics.
A "post mortem" of the move, gathered from offerings of pundits, shows how one of the best retailers on the planet could have been so wrong about this particular "opportunity."
1. Target bought the entire existing business of Zellers, an established chain of stores with extensive operating track records. But …
… what the acquisition team apparently hadn't noticed is that many of the stores suffered from "second-rate" locations. That, and that many of the shopping centers in which they were located were not up to Target's traditional quality standards.
2. Execution of the merger and the integration of the new outlets were "lousy" as described by one report.
One of its Canadian customers, interviewed on the day of the announcement of its withdrawal, said, "What we wanted was a slightly retrofitted approach to suit consumer attitudes. What we got were empty shelves and higher prices."
3. Management changes occurred in rapid succession—including the removal of the operating head in Canada, who had been acquired in the merger.
Changes came soon enough at Target's headquarters in Minneapolis and by last spring, the long-time CEO, a man with over 30 years experience with Target, was discharged.
Replacing him was an experienced retailing executive hired from outside the company. Upon a close review by him of the situation, he recommended to the board that the entire operation be closed. He had concluded that target would take six more years before breakeven sales could be achieved and that the distraction of such a situation was simply not worth it.
Lessons to learn
So what happened?
Failure of due diligence looks like the root of the problem, to me.
Each of the acquired stores could have been physically evaluated by pros in the business. To a trained eye, warts and blemishes should have been immediately obvious.
Bankers can make such mistakes, too, when they evaluate acquisition targets. I've seen that happen fairly close to home.
Many years ago in Florida I was occasionally part of my holding company's due diligence efforts in the process of acquiring community banks around the state. We would send teams into each targeted bank and do thorough evaluations of all the assets—loans, securities, facilities, systems, staffing. Everything, including the liabilities.
Then in 1990, my by-then former company acquired a thrift institution of significant size and that acquisition's due diligence had not previously identified serious issues of credit quality.
Ultimately, this proved such a big miss that the company lost its independence, in spite of being the largest banking enterprise in the state.
I'd developed a high regard for my former colleagues' due diligence skills. I still wonder what went awry, specifically. But clearly due diligence wasn't diligent enough.
Hindsight is always 20-20
The pundits are never at a loss for words, then or now it seems. In the case under discussion here, Target's misfortune was quickly labeled as "management hubris." (Webster's definition of 'hubris," by the way, is "excessive confidence or pride.")
Well, maybe.
Still, an experienced group of retailers should have been able to read the warning signs accurately—or at least in a way that was not in hindsight so embarrassing.
Maybe there was a level of fraud. Perhaps there were internal pressures on management that we'll never know about. The fact remains that there shouldn't have been such a big surprise coming at the hands of people who should have conducted a much better due diligence.
Pundits—even bloggers!—and others on the sidelines find it easy to hang labels on people or events. In the wake of the Great Recession and our industry's problems of 2008-9, the public quickly enough decided that most bankers were just "greedy."
I don't consider myself greedy. I was not in a position to benefit from any of the activities regarded as problems only in hindsight. How many of us were greedy?
A relatively small group of people fell short on the job of due diligence, it seems to me.
Dig deeper, bankers
Now, I've been hit by occasional lapses as a credit person in dealing with due diligence issues. Some errors were my own and some were those of other lenders.
But in Target's situation, the problems should have been evident from even a cursory look at the numbers and the physical assets themselves.
To the point today for bankers: What may be going on below the surface that will in time become known and reflect poorly on current practices and practitioners?
Our business is improving and by some reports, rapidly and substantially.
But let's look for the holes in the new tent.
Are things slipping by us?
Will any of us look "dumb" through the eyes of others in a relatively short time?
I must confess to feeling uneasy on this point. We've been operating in an almost surreal environment for long enough for it to feel "normal."
So, as we try to navigate this "normal," how do we figure out where North is now? Are things we now take for granted something we'd not have tolerated ten years ago?
I think it can be safely said of most bankers today that we are not guilty of hubris (though I'm not speaking of the circumstances of a few years ago). We know just how tough the last few years have been and have few illusions about our ability to control outcomes the way we'd like.
Decisions go with the banker's job, but they require care at multiple levels.
Many bankers are predicting a wave of community bank mergers as rates begin to normalize. What will the due diligence of tomorrow turn up on these merger candidates? Will it reflect well on us?
It's time to be thinking about such things—and keeping our eyes open.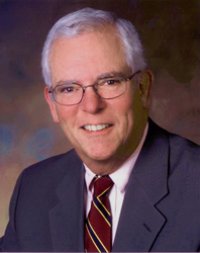 Latest from Ed O'Leary
back to top