Why not try cooperation?
You can't top bankers when they pull together
I've seen many bankers, from managers to platform people, who never understood that the value of their services was largely dependent on the cooperation of others.
One of my bosses used to say, "You earn a large part of your pay by getting along with others. If you can't get along with others, then you're not earning a large part of your pay."
Let's examine how that works in real life
"Congratulations! You're the CRA officer!"
During my days at the large regional bank in Oklahoma City, I had two additional duties: chairman of the bank's Senior Credit Committee and Community Reinvestment Act Officer.
The CRA job came to me after the examiners came into the bank two or three months before a scheduled safety and soundness exam. The visit was informal. I suspect their visit was prompted by concerns about the state of our CRA compliance record. This was also at the depths of the banking and S&L problems of the 1980s and perhaps the examiners were intentionally doing us a very significant "favor."
The incumbent CRA officer was the bank's lobbyist. He was a "well met" fellow who was both liked and respected, but other than a secretary, he had no staff. His job also took him out of the office virtually all the time when the legislature was in session so he was at times hard to reach.
Simply put, he had none of the resources that the responsibilities of CRA require.
No recipe for a good rating.
Build on credit's natural centrality
I was the bank's credit administrator and had lots of people who could contribute bits and pieces of time and effort to the collection and assimilation of CRA-type information.
(Personally, I think CRA has improved over the years from its early emphasis on "process" involving such things as numbers of contacts, contributions to local causes, and such. It was largely a numbers game then, with little evaluation of actual results such as loans or investments. That never made much sense to me.)
My first priority: Write a plan that contemplated results in the form of new credit extended and educational efforts among low- to moderate-income mortgage loan applicants. In part we targeted certain census tracts where the bank appeared to be under-represented with loans and that also had been targeted by the city for "gentrification."
We were one of the largest real estate lenders in the state, so it was relatively easy for our CRA efforts to piggyback on the normal day-to-day activity in other parts of the bank. We targeted our efforts on a relatively few programs so the results were quicker to achieve and more visible to everyone.
Happily, the bank avoided a possible if not likely Unsatisfactory rating at the next exam and (just barely) maintained its Satisfactory rating.
It wasn't that we had a wealth of documented activity to show in just a few weeks' time. What made the difference was that we'd made an abrupt change in the way the bank had organized to address the issues proactively and our early steps. There's little question in my mind that this was in part a "gift" from the examiners.
About 18 months later I assumed different responsibilities and was able to hand off the CRA designation to the banker who succeeded me as credit administrator. We received an Outstanding rating the following year thanks to the efforts of many people who pitched in to help.
I did nothing extraordinary other than organize a bunch of folks to see a problem the same way and go after the solution.
I simply asked for their help—and got it.
Communication and competition
By lodging the compliance tracking within Credit Administration, we had lots of hands to make the work not burdensome on any one person or small group. It also gave me a natural forum through the department's normal communications channels to tout the bank's early CRA successes as part of my daily work, thereby increasing the overall awareness of our compliance efforts.
There was also a bit of competition tossed into the mix.
Our affiliate bank in Tulsa tried to compete with us in many ways—including CRA ratings. This was actually healthy and usually enjoyable too. My counterpart was a smart woman who had been with the bank for several years and had a knack for extracting cooperation from sometimes independently minded people.
(This is a genuine talent, by the way, and one that's not always noticed or fully appreciated. More about that in a moment.)
She and her colleagues achieved their bank's Outstanding rating one exam cycle ahead of ours. But I know we pleased the board of directors with the competitive results that the chairman liked to dangle in front of all of us.
Does your culture lead to progress?
How many of us in our day-to-day work have to significantly rely on others to get our jobs done?
Few departments in banks today are completely separate or detached from the rest of the organization. Functionally, we are interdependent and cooperation and interaction is essential for business success.
A lot of the "right behaviors" are solidly rooted in the culture of the organization. If the culture is strong enough to be consistently normative in individuals' attitudes and behaviors, then this will keep the bank out of much potential trouble. Credit people understand this reflexively.
And here's the important point: a strong culture will tend to weed out those who don't—or choose not to—fit in.
We're facing several years of persistent and probably dramatic change in our business. Technology may be only a part of the story. Stagnating loan growth will produce pressures for consolidation. Internal systems obsolescence and the high cost of staying "cutting edge" will drive consolidations, too, and there's the relentless pressure of having to produce a competitive and consistent return on equity for the shareholders. We have to be consistently excellent in virtually all we do to have a real shot at surviving as an independent business.
The survivors in the coming age will be those who recognize the interdependence of their respective job functions to the organic success of the organization across a variety of performance metrics.
Narrowing the focus to yourself
I suggest we all take stock of our personal attitudes and behaviors and the impressions we create and foster day-to-day in our mutually interdependent environment.
The survivors will be the ones that fellow employees can rely on—for straight talk, honest answers, cooperation, and shared sense of values.
Imagine if we as an industry in the wake of the fines, penalties, and opprobrium of the general public over the last few years might actually come to realize that personal integrity is actually good business.
I'm tired of our collective experience as bankers of being called "greedy" and "crooked." That some of our number has behaved that way is irrefutable. Enough is enough.
The new "us" has got to be drawn from among those who like what we do and want to do it as well as we can. There are no practical limits to our possible successes if we're serious about going about it this way.
* * *
Next week I'll talk about my other additional duty—chairman of the Senior Credit Committee and its roll in shaping the credit culture of the institution.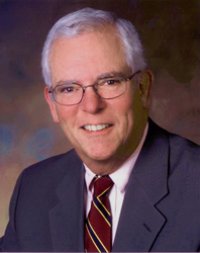 Latest from Ed O'Leary
back to top