Ask 5 questions before emailing re a loan
Some messages are better said than written. Sometimes silence saves gold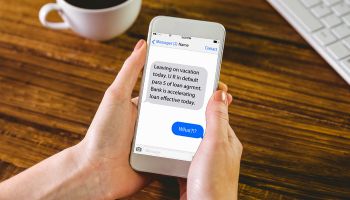 Not long ago I learned that teenagers send an average of more than 200 text messages daily. That's a lot of communication. It suggests that they must have big calluses on their thumbs as they text. What could be so important to generate all those characters?
But then again, we all communicate a great deal. Sometimes just right, sometimes too much, sometimes inappropriately.
And sometimes our mistakes cost us, in the lending business.
What will lawyers find in your account?
For the last several years I've done a good deal of expert witness work in connection with lender liability litigation. The "discovery" process usually involves sifting through tons of email communications between borrowers and lenders and among coworkers at the lending banks.
One of my cases that's slowly snaking its way through the legal labyrinth is a lender liability type of action that has generated over 3,000 emails. This was over about 30 months. But even so, it's a huge volume of words.
With all of this communicating, one has to ask the question: "Is the sum total of this information useful and relevant?"
In my opinion, it's mostly chaff.
Unfortunately, there are things that have been committed to the written record that probably give attorneys for both sides some genuine heartburn.
In this age, maybe lenders need to rethink our so-called "best practices"?
Let me say up front that I've been on the receiving end of legal advice in lots of workout and collection matters. The most consistent message in the last few years from legal counsel has been that less written communication is better. Fewer emails, fewer memos, fewer items stuffed into a credit file is the preference of those whom we've hired to defend or advance our actions in a legal proceeding.
Yet that contradicts my own early training as well as my instincts. Maybe yours too.
I was trained to commit my thinking and plans to paper and incorporate them into the bank's written record. The entire substantive record should be available to those following me, the thinking went: examiners, Loan Review, and my successor, for instance. That made sense to me as a junior lender and it makes sense to me today many years later.
The problem is as much with what we say to the record or to each other as with the quantity and quality of our communication. Can we summarize our thoughts succinctly? Do we tell those with a direct need to know or do we broadcast to the world with our "reply to all" command? Do we tend to "over communicate" with our coworkers?
The paradox sometimes is that the more we say or write, the less we actually communicate.
5 key questions you should ask yourself
Here are five key points that my experience of the last few years strongly suggests that you use to self-examine your communicating or miscommunicating on credit matters:
1. Is the particular subject or purpose of the message important?
More specifically, Would the recipient be at a disadvantage or handicap by not having the information? Is your perhaps casually done email open to misunderstanding?
2. Do you distinguish between what you think versus what you know?
Facts are much easier to defend and explain than opinions and speculation.
3. Could the information be more effectively or more efficiently shared orally?
By the time you realize that certain items of information are sensitive or shouldn't be shared in a potentially adversarial proceeding, it's often too late. If the subject or purpose of the message deals with an active collection matter, better to say less than more in terms of the written record.
4. Is the tone and tenor of the communication professional?
Do you want some stranger (e.g., an examiner, opposing legal counsel or loan review officer) to possibly conclude that you are a potty mouth? Or that you indulge in salacious or malicious gossip?
5. Is the tone and tenor reasonably formal?
Emails are wonderful ways for arranging lunch but are a poor way to negotiate key issues of a deal's term sheet. Lenders often come to regret their informality once the matter is in collection and the parties' respective positions are adversarial.
Face-to-face communication can convey subtlety and nuance. A formal commitment letter specifies exactness to the outcome of the negotiating process. Emails don't convey non-verbal communications and our often breezy and informal tone in an email is a completely inappropriate substitute for the requisite formality of credit negotiations.
What we gain and what we lose
A couple of years ago I became a qualified fan of text messaging. My four grown children are delighted that I've largely made the transition into the 21st century but regard me as an artifact of an older time when written communication was more structured and formal. I have so far refused to engage in "digital grunts" that have become the hallmark of text messaging today.
As a society we are losing the ability to communicate clearly and concisely. Perhaps the problem today in modern business is the confusion of the appropriate choice of the various tools to the circumstances at hand.
You wouldn't negotiate a term sheet with a series of text messages. But we all at times seem inclined to treat formal and important subjects as if they were appropriate to an email or text message format. That's probably because these channels are handy and they are easy.
I don't believe that your attorney would advise you, for example, to formally default a delinquent borrower by a text message such as the following:
"Leaving on vacation today. U R in default para 5 of loan agrmnt. Bank is accelerating loan effective today."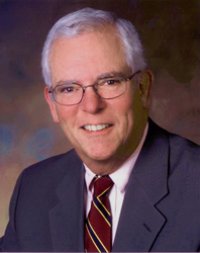 Latest from Ed O'Leary
back to top