Are your messages like unshined shoes?
Talk may be cheap, but written gaffes can cost you forever
People tend to downplay the importance of words today—how we choose them, how we use them, and how we can confuse them.
A grammar error on a sticky note probably won't hang you. But there's an impression that we create through our own choice—artful or artless—of words or phrases that we shouldn't be blind to. You never know where your words will show up, and where they will be read.
Recent news carries an extreme case of this. The most-damning sort of exhibits are those like the trail of emails, text messages, and posted private chat room comments by players targeted in the foreign exchange probes by regulators that climaxed the other day in bank guilty pleas and fines by the Department of Justice.
What were these people thinking? Big corporation chatter about controlling "reputation risk" becomes a joke in the face of such behavior.
A soft factor, communications still matters
Bankers are a numbers crowd, by and large. Yet our business reading these days contains lots of advice on communications. I sense that there are three facets to the process of communicating: content, delivery, and targeted audience. Each has its own set of specialists and purveyors and each seems very important in its own right.
Target audiences are analyzed by demographics such as age, gender, education levels, and such. The means of delivery include print, mobile, social and news media, and an array of tools that straddle conventional and innovative new ways of getting the message out and a variety of specialists to help us.
I detect, though, an insufficient level of attention directed toward content. Even if our advertising agencies prepare public messages with a high level of quality, there's way more to "communication" today than simply "messaging."
Marketers loves to speak about "branding," and worry about public messages tying in to that obscure concept. But is anyone paying close attention, in the quality control sense, to what messages, and their tone, that we send to each other, to our customers, and to our prospects? What about commitment letters, term sheets, emails and text messages, social media "tweets," and routine office communications?
You will find sloppiness can run rampant. And that bodes ill for communications that should be absolutely solid.
I remember when my large community bank was acquired by a mid-sized regional banking company. My personal opinion of my new company's loan policy was that the content had all the important elements but the organization of the material was "lousy" and the formatting poor.
In fact, in my opinion, it read like it had been put together by a committee of academics and not a group of end users.
Then there were the account disclosures that we had to distribute (and in many cases "interpret") for our customers regarding fees and other important account provisions. After I'd waded through enough of them, I concluded that whoever composed most of these documents was relatively illiterate.
Sure, they passed legal muster. But we hemorrhage our credibility with our customers with communications like this. And to those who say that the customers never read these things I say, "Who can blame them?"
Borrowing a gimlet eye
Often we write and move on. But what would be found in your own paper trail if someone dug into it someday?
In my expert witness work, I usually have to plow through stacks of internal communication and, as I've noted before, most people are oblivious to how these communications read and "sound" to an outsider.
I consistently see evidence of sloppy thinking, sloppy grammar, intemperate comments, and tantalizing tidbits of information that have the potential to be embarrassing if not outright compromising of the bank's position in the event of disclosure to judge and jury.
Those of us who are lenders are used to witnessing loan closings with the signing of many documents. I find that signatures are interesting as "art." It's tempting to look at a particularly elaborate signature and have reactions ranging from "What on earth is that?" to "What sort of an ego he must have?"
Is your prose wearing sloppy khakis and dirty shoes?
Emails and other business communications in general can send similar impressions.
But why is this important? Does grammar matter? Is lax sentence structure just "Casual Friday" in print?
First, there's the jeopardy that any one of us may subject our banks to loss or at least embarrassment by being hasty, thoughtless, or even clueless in what we leave in the formal record.
I've developed a firm belief over the years that we are very transparent in our actions. If we're poor communicators, we tend to document that thoroughly. If we use the English language reasonably well, as most of us have been trained to do, then that's on display too.
We don't seem disciplined to pay as much attention to how we write and how we speak as to how we look. Neckties, shirt collars and colors, shoes and whether we need a haircut seem to be much more important than the written trail of words we leave behind.
This is a misplacement of priorities and is unfortunate in two ways. One is that very often our customers observe these things and react negatively to them. We represent our institutions and that ultimately is how most of our customers' opinions are formed.
The other way is the risk we take with the record that's subject to discovery in an adversarial proceeding. Many of us can be both thoughtless and outright careless in the written trail we leave behind.
Most of us know better. We all should. Isn't it time to showcase our banks and us as well in a favorable way and take some risk exposure down a notch or two in the process?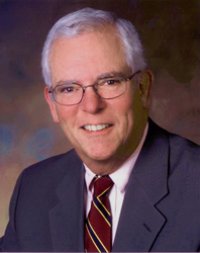 Latest from Ed O'Leary
back to top