Regulatory ruckus highlights industry pall
NY's supervisory resignations follow ongoing financial ethics lapses
"There's really not much that indicates we've learned anything new over the last several cycles," says veteran lender and CEO Ed O'Leary. Each week in his blog he strives to fix that.
The Wall Street Journal reported the resignations of New York's top banking regulator, the acting head of the Department of Financial Supervision, as well as the agency's chief spokesman. Alleged reasons according to "informed sources" had to do with the regulators' independence.
Seeds of change
Benjamin Lawsky had been the agency's head for four years and a member of Gov. Andrew Cuomo's inner circle. Lawsky resigned earlier this year to start his own consulting practice. During his tenure as head of the Department of Financial Services, Lawsky negotiated settlements with BNP Paribas and other financial institutions that ultimately settled their disputes with the department for substantial sums in fees and penalties. New York's slice of the $8.9 billion BNP Paribas settlement in 2014, for example, totaled $2.2 billion.
During his four-year tenure as New York's top banking regulator, Lawsky earned a reputation as a "brawler" who consistently pushed law violators for increasingly hefty fines and penalties and for tougher sanctions. While widely admired by many for his aggressive tactics against large financial institutions, he was adversarial with many of the largest banks and financial institutions operating in the U.S., whose activities require a license to operate in the state of New York. (Read more about Lawsky in "NY's Lawsky exits, but strict regulation to continue")
The specific issues between the acting head of the Department of Financial Services and the governor's office leading to the resignations related to the issuing of subpoenas connected to investigations conducted by the department. The Governor's office has directed that any subpoenas issued by the department must be approved in advance by his staff. Note that this requirement didn't apply during the time Lawsky headed the department.
When politicians collide
What would lay behind such a policy change?
One way of thinking about this is to conclude that a politician may wish to shield friends or supporters from public embarrassment. In other words, a simple attempt to control or influence possible political fallout.
But another reason may be that the sheer aggressiveness of the Department of Financial Services under Lawsky has extracted a toll on the attractiveness of doing business in New York State. In fact, many financial industry advisors have expressed concern and displeasure about the magnitude of the fines and penalties, suggesting that this is simply a "back door" strategy to raise money for the state's operating budget. (The term "extortion" has also been used by some.)
Perhaps, from the point of view of the Governor, the fines have tarnished the image of New York as a business-friendly environment. New York City has experienced a steady exodus of financial services jobs in recent years to neighboring states for a myriad of reasons, though mainly centered on corporate and personal income taxes.
Could it be that financial services firms are viewing the fines and penalties as additional taxes and have concluded that New York is an unattractive place to conduct business?
Looking through the filter of proper behavior
The issue of corporate misbehaviors has been bothersome following the abuses of Enron and other large companies beginning in 2001. It's not a new subject but unhappily it's become a constant irritant. Since the Great Recession and starting in the fall of 2007 there has been an increasing awareness of shabby if not criminal behaviors committed by employees and agents of large financial services institutions.
Public prosecutors and the U. S. Department of Justice have cited the difficulties of bringing personal legal actions against employees of the companies. This has resulted in a growing public perception of a lack of accountability for unacceptable behaviors.
Even Jamie Dimon 18 months ago, in a public dispute with Senator Elizabeth Warren (D.-Mass.), suggested that large financial fines and penalties were simply a cost of doing business for his bank and others. Dimon probably didn't mean to imply that he was tolerant of such behavior, his comments were widely understood as such by some.
What's unfortunate a year after the huge settlements against BNP Paribas and others is that we seem to be no closer as a society in dealing with violations of law long since identified by the legal authorities. Money so far—in the form of fines and penalties—has been insufficient to alter behavior.
The offenses and assaults to our financial system and to our sense of ethics continues.
We learned this week that the Justice Department has opened investigations into manipulation of United States Treasury securities auctions. The U. S. Treasury executes fiscal operations of our government and manages its debt through a network of 22 "primary dealers" of Treasury securities. These primary dealers comprise many of the world's largest banks and securities dealers.
It's also been a year since the Fed warned the largest banks about its concerns on the behaviors of its agents. These concerns range from reputational risks that could threaten safety and soundness of one or more large banks to the practical issues of complexity and the possible conclusion that some banks are simply too big to manage and therefore should be broken up.
Stakes keep building
From the point of view of certain "stakeholders" there's a great deal at risk. The owners could experience a flight of capital from their businesses. Banks' return on equity results have suffered in recent years and are likely to be under continued pressure for an extended time even under a favorable set of business assumptions.
The banking public could continue to lose confidence and trust in banks leaving our financial system vulnerable to an erosion of liquidity in the face of possible new wide spread business difficulties.
Bank employees continue to be vilified by public opinion arising from the misdeeds of uncontrolled actions by the agents of a relatively few institutions. Many industry participants are seeing a decline in the number of recent college graduates who are interested in pursuing banking careers. At some point, the talent drain will bite and there will be consequences.
It's time to stop kicking the can down the road.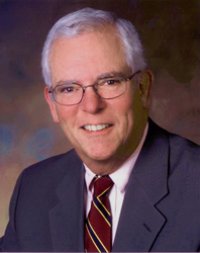 Latest from Ed O'Leary
back to top