Leadership lessons from Wells
When culture's at issue, does an insider send right message?
"There's really not much that indicates we've learned anything new over the last several cycles," says veteran lender and CEO Ed O'Leary. Each week in his blog he strives to fix that.
We're all keenly watching Wells Fargo since the scandal broke over the opening of unwanted accounts and the sale of unneeded or unwanted related bank products last month. Most of us will agree that the crisis has not been particularly well handled by Wells Fargo's board or its executive management.
Series of poor choices
Here are the primary missteps so far as I see them.
First, the company waited a long while to take decisive action.
While the precise timeline has not been disclosed, it's clear that the major outline of the problem was evident at least two years ago.
That's a long time for a major problem to fester—and perhaps the actual time frame was considerably longer.
Second, John Stumpf's initial public statements as Wells' CEO seemed to place at least some of the blame on "rogue" employees.
This may be how he and his board of directors initially read the situation. However, they badly misread the public perception.
Most observers beyond the company quickly and consistently blamed a sales culture run amok. Subsequent disclosures and anecdotes by former employees did little to dispel this initial impression.
At the congressional hearings, first before the Senate Banking Committee, Stumpf attempted to respond to questions with answers that provided information on the extent of the problem. Unfortunately for him, committee members were primarily seeking soundbite opportunities. Excoriating Stumpf and Wells played well at home.
Stumpf's responses were not really relevant to the process that was political drama by nature—hardly a true fact finding. As a result his credibility seemed to be the primary casualty.
A week later, Stumpf appeared before the House Financial Affairs Committee. While it was largely a repeat of the experience before Senate Banking, there was one significant difference.
The political atmosphere was considerably more acute. The committee was larger—allowing for yet more opportunities for criticism by individual members.
House members stand for reelection every two years. Everyone on that committee with one exception of a retiring congressman was facing the voters within the next six weeks.
Again, dramatic performance played well at home.
Stumpf seemed dismayed by the largely unanticipated political furor that the revelations in the Los Angeles lawsuit and the regulatory settlement had stirred up.
Many expected a change in leadership. However, few expected that it would be so quickly forthcoming.
And so unceremoniously accomplished. Not long after the hearings, his immediate retirement was announced.
A blunder of governance
What followed was, to me, perhaps the most important misstep by the Wells board of directors.
The directors replaced Stumpf as CEO with Tim Sloan, a company insider.
Sloan is a 29-year company veteran who previously had been the bank's president and chief operating officer and to whom until earlier this year the retail bank had ultimately reported to within the organizational hierarchy.
At its heart, the Wells situation seems to be a matter of corporate culture.
Therefore the appointment of an insider to the top job, when very broad and deep changes seem indicated in the company's business plan seems oddly inadequate, from the perspective of outsiders.
Culture matters more than ever
A detailed discussion of a company's culture we'll leave for a later time. However, a few comments now seem relevant.
The best definition I know of culture is that it is "the disposition of persons within a group to behave in a predetermined way."
Culture flows from shared and commonly understood values. They are the values usually embodied in a company's formal mission, vision, and values statements.
The sheer size and frequency of the aberrant behaviors and the company's consistent under-reaction to the warning signs are disturbing.
Wells Fargo has traditionally prided itself on its cadre of loyal, long-tenured employees and its executive management certainly gives witness to long tenures of service.
At the same time, what is a source of pride and satisfaction to most boards of directors has recently given rise to charges of "insularity" and a lack of awareness that contributed to the incubation of problems in the retail bank.
One article in the financial press suggested that San Francisco, the company's headquarters city, removed from other larger cities such as New York and Los Angeles, was a source of isolation of the company's top leadership.
In the face of possible and so far circumstantial evidence of a tardiness to recognize the problem in its full nature and perniciousness, the board elevated an insider to the top job.
Many commentators—including Jim Cramer of CNBC who has been a staunch supporter of Wells Fargo in years past—argued in the days following Sloan's appointment that the company should have reached outside the company for its top leader.
Strong case for an outsider
The arguments in favor of an outside hire under the current circumstances seem persuasive—if not compelling.
It more likely would result in the choice of an individual who, being an outsider, is:
• Neither awed nor influenced by a long history within a specific corporate culture, and thus unhindered in his or her actions.
• Perceived as completely unencumbered by personal friendships or loyalties in taking needed corrective actions.
• Trusted by principal constituents of the business. This includes stockholders, employees, customers, and regulatory authorities.
And a key part of the trust in a "new broom" is that drastic and far-reaching changes to the business model and practices will be swiftly undertaken.
We'll have to see if Wells' Sloan will, even though an insider, rise to these standards.
Of reputation institutional and industrywide
Wells Fargo is a famed and fabled name in banking.
It's unfortunate that the reputation of such a proud and significant company and its tens of thousands of employees have been harmed by the present scandal.
Bankers everywhere can only hope that this is the last of serious incidents affecting the trust and confidence of the public in banks and banking that we will have to endure.
Note: In the spirit of full disclosure, I am a Wells shareholder by virtue of a past bank being acquired by Wells, and, believe me, I do wish Mr. Sloan well.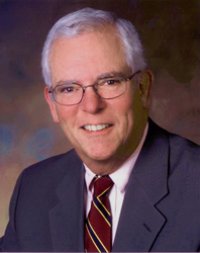 Latest from Ed O'Leary
back to top