How will you fill your next lending job?
Snapping up aces from other lenders may not always work
"There's really not much that indicates we've learned anything new over the last several cycles," says veteran lender and CEO Ed O'Leary. He aims to fix that.
Based on my conversations with bankers and my reading of the financial media, lending managements in community and small regional banks are on notice about the developing shortage of commercial lenders.
There are three contributing factors to this dilemma.
First, the traumas of the Great Recession thinned the ranks of lenders, especially younger members. The lack of loan demand and the environmental strictures imposed by boards of directors and regulators was disheartening. Combined, they took their toll among promising young lending-oriented persons.
Second, the reputation risks associated with many very large financial institutions created deep skepticism among recent college graduates on the attractiveness of a lending career. This situation does not seem to be improving.
Finally, many banks—including some institutions of considerable size and scale—have curtailed or discontinued formal internal credit training programs. No longer are there internal career tracks with progressive training opportunities at many banks, where functionally oriented internal training and development had been the norm for many years.
The unhappy consequence for many banks has been a developing shortage of qualified commercial lenders. The result, however, has been a happy one for many lenders who have been attracted to new positions by larger salaries.
But there are hidden costs in these developments to both the individuals and to their employers.
Looking at the costs
No longer are cohorts of lenders, defined by age and experience, consistently trained as they tended to be in years past. And they will tend to be less so in years to come.
Any lender who graduated from a formal training program of a large bank personally understands that the lack of such formal training is often a potentially significant defect in any lender's resume.
This arises because of the lack of consistency and thoroughness that a multiplicity of lending environments inevitably produces. The Five Cs of Credit are the same across the industry. However, how well these concepts have been embedded and cultivated in practice are often quite another matter.
There is perhaps an even bigger source of possible dysfunction that arises from the distinctive and unique cultures of banking institutions themselves.
In some environments, initiative and innovation flourish. By contrast, in others, there may exist a "paint by the numbers" approach to business lending. And among those internal cultures where initiative is valued, the role that internal controls are allowed to play in moderating untoward activities and outcomes are often very different with very different outcomes bank-to-bank.
Looking at a potential hire
All prospective employers these days check references and for professional positions, the level of due diligence (or "vetting") is often quite extensive. We think we know "enough" about a particular job candidate, but the results, of late, are becoming less certain.
I hired a very senior lender from a large New England bank a few years ago. He was in his mid career years and had an impressive record of commercial lending, with a diversified list of borrowers.
On paper, he was exactly what I was looking for. And his personal references checked out impeccably.
The problem that surfaced a few months later: This banker had a general unwillingness and inability to get along with certain individuals who occupied internal control positions.
I recognize that there's often tension between line and staff, between line authority and audit and loan review functions.
But this eclipsed that kind of thing. This banker, talented and qualified in every other way, simply failed to get along with certain individuals with whom a level of civility and cooperation is essential.
I had a boss years ago who used to say:
"You earn a significant portion of your pay in simply getting along with your co-workers. If you don't get along with them, then you're simply not earning a significant part of your pay."
This individual simply failed the ultimate culture test of my bank. He didn't fit—and the interpersonal abrasions were of his making.
Finding problems before they find you
How do you ferret that sort of information out before extending an offer?
How does a vetting process accomplish that level of personal insight into the candidate?
My own interviewing for the position of credit administrator of a big oil bank in Midland, Texas, is illustrative. The process involved all the normal activity of reference checking and flying me and my wife out to West Texas to get the lay of the land. After all, the high plains of West Texas are very different from the lush subtropical climate of South Florida where we were then living.
The CEO of the bank was so concerned about "fit" that he chartered a plane and flew to Florida to check me out in my home environment.
"I knew, Ed, sitting in your living room in Florida, that you were not a crook" I recall his telling me later. But how often does one charter a plane and fly an almost 3,000 mile round trip to vet a job candidate?
Two levels to vetting
This is a serious matter and I've no easy solution to recommend. A new hire should fit two profiles:
• The competence profile of what the job entails.
• The personality and ethical profile of what the culture expects and ultimately demands.
Perhaps the best course of action that any bank of any size can take along this perilous and uncertain path is to retain a significant measure of internal credit training.
This will assure the bank of a steady flow of new talent that can be molded and formed in the ways of the bank and its culture. Employees particularly appreciate an employer willing to significantly invest in their development.
"Home grown" is the basic business model of most of the largest institutions. They develop skills for the exigencies of their business base. It's time that even community banks understand that not only is home grown talent generally preferable to hiring from the outside, it may be the only reliable source of lending talent in the years to come.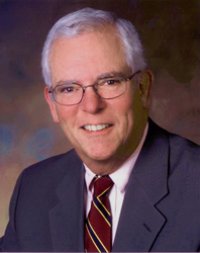 Latest from Ed O'Leary
back to top