New directions in federal bank regulation
Industry could be in for some genuine change
"There's really not much that indicates we've learned anything new over the last several cycles," says veteran lender and CEO Ed O'Leary. He aims to fix that.
Most of us don't normally think about banking regulation and supervision in "political" terms. But these days, that seems to be the new reality. Daniel Tarullo, a governor of the Federal Reserve Board, left his position last month as the board member overseeing bank supervision for the largest and arguably most important banking regulator.
His departure and his likely replacement are notable for what they seem to signal in the direction of bank regulation.
The Dodd-Frank Act designated one of the members of the Federal Reserve Board of Governors as specifically tasked with the day-to-day responsibility for the Fed's banking industry supervision. It also provides the position's incumbent with the title of vice-chairman. The White House acknowledged last week that it will nominate for this Fed position Randal Quarles, a former George W. Bush Treasury official and a person known to favor a reduced role of government in the supervision of the banking system.
The Trump Administration's early efforts are encouraging to many bankers. Secretary of the Treasury Steven Mnuchin has oversight of the Office of the Comptroller of the Currency, where an interim comptroller, Keith Noreika, was very recently appointed and is at work scaling back some recession-era rules. President Trump nominated a successor to the current FDIC chairman whose term is expiring. (The nominee withdrew in mid-July, citing family concerns.) Collectively, these appointments suggest a willingness to get moving on amelioration of aspects of rules and recent policy deemed by many as inimical or "unfriendly" to banks.
Beginnings of an attitude shift?
A sound, healthy banking system is fundamentally necessary for a healthy national economy. Added to that is the insurance of bank deposits by an agency of the federal government and the result is an important and fundamental role for government to play in oversight of our banking system.
Regulation of banking therefore has become an important constituent of a modern and well functioning economy.
But recent events can be both worrisome or heartening, depending on your perspective. One positive and recent development is a sense of accountability by the banking agency heads. Electoral responsibility, if taken literally and somewhat actively, could mean a degree of political activism in the day-to-day business of supervision. We have to acknowledge, after all, that politicians prefer accommodative monetary and regulatory policies to those that are restrictive. It's a healthy tension, usually.
There is strong sentiment on a generally bi-partisan basis that the system is in need of corrective attention. The causes and the cures, however, often differ according to one's "politics." To put names and faces with competitive views I suggest Rep. Maxine Waters (D-Calif.), Sen. Elizabeth Warren (D-Mass.), Sen. Rand Paul (R-Tenn.), and Sen. Mike Crapo (R-Idaho). There are many other names that could be mentioned as illustrative of the differences.
But here's an important point that's embedded in our history. For the 241 years since the founding of this nation, a strong connection has existed between government and finance. So what we're witnessing today is nothing new. Nor should it necessarily be viewed as problematic.
Bankers are chafing under a variety of recession-era laws, principally the Dodd-Frank Act. Many believe, as I strongly do, that Dodd-Frank is highly punitive in several important ways. Critics note that it was signed into law in 2010—in the same month that President Obama's blue-ribbon panel on the causes of the Great Recession held its first meeting.
Reasonable people, of course, may and do differ on these things. But many in our industry believe that the regulatory environment is on the whole unapologetically hostile.
Further, these same people believe that such attitudes impede commercial and consumer lending with unnecessarily negative consequences on the health and viability of our banking system, especially undermining the very viability of the community banking segment of the industry.
Change in tone?
We are seeing some tentative signs that a sense of accountability exists among the regulatory agencies. As a result of the Wells Fargo account opening scandal, the senior examiner from the OCC's office at Wells has been replaced. In response to other perceived examples of "regulatory capture" by the banks of their supervisors, the agencies are eliminating their decades-old practice of examining the very largest banks on-site on a day-to-day basis.
However, most bankers—while hoping for some rollback of recession era rules—are really looking for some simplicity and common sense applied to the occasionally difficult regulatory tasks. Many compliance activities are seen as invasive and burdensome.
Increasingly we are observing the heartily disliked Consumer Financial Protection Bureau encroaching on the review and auditing of compliance with many of the "public policy" issues that had been given to the banks by the Congress over the years.
The structure of the CFPB is undergoing significant legal challenge and its director's term expires in mid-2018. It is virtually certain that jousting between politicians and bankers will continue over the proper oversight role of CFPB. It will likely be a spirited debate.
But there are also encouraging signs with new leadership more attuned to the banks and bankers coming into office through the nominating authority of President Trump.
Change is coming and the stakes are high for bankers and politicians alike.
Unfortunately, the politically charged nature of these issues will likely do some harm to the long-term comity between these two sides arrayed as they are over fundamentally conflicting policies and objectives. At least bankers can now believe that our regulatory and supervisory structures will no longer be tilted against us.
I suspect we're going to have to find new topics of cocktail party chatter at our association meetings in the near future. Darned well about time!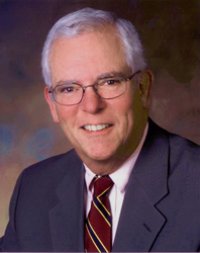 Latest from Ed O'Leary
back to top