Refocus on stopping elder financial abuse
Comptroller outlines what banks can do
Banks often serve as the frontline defense against those who would take advantage of their elderly customers—a trend that unfortunately grows more and more acute.
"Seniors are a tempting and lucrative target for financial fraud," said Comptroller of the Currency Thomas Curry, speaking recently before the National Community Reinvestment Coalition. "In households 65 and older, the average net worth, excluding home equity, is slightly over $500,000, and the average value of their home equity is $190,000."
In addition, Curry said, "seniors are quite an important customer segment for banks. Nine in ten of the households in the 65-plus age group have an existing banking relationship. In the coming years, serving the financial needs of an aging customer base will become ever more important for banks. The baby boomers are swelling the size of the over-65 age group—which will grow from about 13% to to 20% by 2030."
Spotting elder abuse
Meanwhile, elders are assaulted for their money through various scams, dubious investment pitches, identity theft, and even so-called "affinity fraud," meaning abuse by trusted persons, including family members.
Curry cited a 2011 report by the MetLife Mature Market Institute that estimated seniors lose more than $2.9 billion annually.
"Banks can play a critical role in identifying financial fraud and protecting their older customers against these losses," Curry said. "An FDIC survey of banked and underbanked households found that over half of seniors 65 or older rely on bank tellers to access their accounts. Frontline bank staff who interact with older customers are in a position to watch for unusual transactions. Taking the time to ask a few questions can potentially stop fraud in its tracks."
Ways banks can help
Curry outlined these ways banks can help protect their elderly customers:
• File Suspicious Activity Reports. The Financial Crimes Enforcement Network recently added a separate check mark to the form to flag elder financial abuse. Only 1,600 SARs cited elder financial abuse in the year before FinCEN issued its guidance. Between March 2012 and the end of 2014, more than 27,000 such related SARs were filed.
• Train employees to understand indicators of elder abuse, the products and services targeted, and what to look for during suspicious activity investigations.
• Share copies of SARs with state and local law enforcement agencies where appropriate to help trigger appropriate intervention, prevent financial loss, or provide other remedies.
• Provide marketing and financial education materials to raise their customers' awareness of potentially fraudulent activities and enhance seniors' ability to protect themselves against fraud.
• Help customers plan ahead to transition management of their financial affairs as they get older to protect against financial abuse.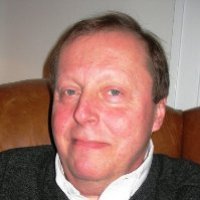 Latest from John Ginovsky
back to top