Guarantee offered for anti-malware service
New managed service designed to fill expertise gap
Trustwave offers a zero malware guarantee for the company's recently introduced managed anti-malware service that protects businesses from web-based malware and zero-day threats.
The company also announced new features to the anti-malware service including big data-enabled threat intelligence that enables Trustwave experts to promptly flag risky behavior and gives businesses visibility into their own web browsing activities.
Through the new "Zero Malware Guarantee" program, Trustwave guarantees to detect and stop 100% of malware propagated over the web for businesses that use the Trustwave Managed Anti-Malware Service. If malware gets through and infects a business's system in any calendar quarter, the business will receive a one month extension of the service at no cost.
The new service affords organizations malware and zero-day threat protection without their having to worry about configuration, policy adjustments, fine-tuning, and device management. Often businesses purchase security technologies without having enough manpower or skillsets in-house to make sure the technologies are updated, monitored, and working properly, rendering them ineffective. The Trustwave Managed Anti-Malware Service helps businesses fill the gap by partnering with Trustwave security experts whose sole responsibility is to manage their security.
"In today's environment, where threats are escalating and security-specific skillsets are hard to find, businesses are finding it harder than ever to prevent web-based malware from infecting their infrastructure and stealing their sensitive data," says Leo Cole, general manager of security solutions at Trustwave.
According to Trustwave's 2014 Security Pressures Report, targeted malware topped the list of security threats exerting pressures on businesses in 2013. A recent Osterman Research survey showed that malware had infiltrated 74% of organizations through the web during the past year.
[Editor's note: Trustwave is endorsed by ABA's Corporation for American Bank for its network security and data protection resources. More information at http://www.bankingexchange.com/old//Products/Endorsed/Pages/network-security.aspx.]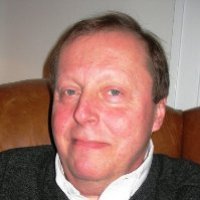 Latest from John Ginovsky
back to top