Homebuying's rough road for millennials
Bad math, when downpayment = $10,000 and funds on hand = $2,000
As a millennial herself, and a reporter, Brena Swanson is well versed in her generation's obstacles to traditional home-lending processes:
"Millennials have a problem with saving. We have unforgiving student debt. We have a weird problem living with our parents a little bit too long. And we have a giant repulsion to getting married young."
She added another problem unique to her generation—millennials expect to do everything online.
At the Housing Policy Council's recent annual meeting in Washington, D.C., experts discussed the home-buying challenges facing millennials ( 25- to 34-year-olds). Swanson, a reporter for HousingWire, moderated the discussion among panelists Ned Meyers, capital markets executive for Black Knight Financial Services; Dr. Nela Richardson, chief economist at Redfin; and Dr. Mark Palim, vice-president for applied economics and housing research at Fannie Mae.
Good news and bad news for millennials
Swanson suggested that a good start would be for lenders to "just get a millennial in the door. Help them with a five-year plan; tell them they can—or can't—afford a home. But have the conversation they need to be informed."
Then Swanson asked the panel to speak to what potential homebuyers in her generation should know.
Black Knight's Meyers said there is good news for younger folks: "In the vast majority of U.S. markets, there are tremendous pockets of affordability."
Millennials' greatest advantage is low interest rates, Meyers said, while their biggest disadvantage is high student loan debt. They also face a supply-and-demand challenge in their favored cities.
"In places such as Denver, 80% of houses listed are off the market in 30 days," Meyers said.
Readjusting millennials' sights
Yet even in some of the most expensive cities popular with millennials, there are options for them with their median salaries of $53,000.
"In markets like San Francisco and Washington, D.C., the median principal and interest payment is more than twice as much as most affordable housing," Meyers said. "So if you're willing to compromise on your dream home and go with a starter home, that's where you'll find the greatest availability."
Richardson of Redfin said persuading millennials to compromise is a considerable challenge.
"By an overwhelming majority, millennials prefer to live in single-family homes close to the city. Don't we all? Matching millennial desires to millennial wallets is going to be a challenge for the housing industry," Richardson said.
Millennials also like to be in areas that have a high percentage of technology and finance jobs, yet housing prices are rising in those cities. Four years ago, one in seven residents of the San Francisco Bay area was looking to buy a house outside the Bay area, Richardson said. Today that number is one in four.
"They're leaving because median home sale prices there top $1 million," said Richardson. However, she added, the redirected demand "is boosting housing prices in those markets that used to be affordable."
Don't confuse trends with "druthers"
Richardson said the gap in homeownership between people ages 25 to 34 is a problem, but not because that generation has rejected the American Dream. A Redfin survey found that 92% of millennials want to buy a house, and 40% plan to buy within the next four years.
"In terms of why they don't buy houses, they're just like everyone else. They're saving for the downpayment or they're worried about job stability," Richardson said. "If they're not buying homes, it's for the same reasons that Gen Xers and Baby Boomers didn't buy houses when they were 25."
Fannie Mae's Palim agreed that millennials' fundamental aspirations are not so different from those of previous generations. Because people in their age range were hit particularly hard by the Great Recession, many are merely deferring home-ownership.
"One of the things we have to do in housing finance is figure out how to have the product options for millennials because their financial circumstances are a little different than it was for previous generations," Palim said.
Other factors also bear on the millennial housing puzzle—one being the need for it. The key driver for the housing market is household formation, and millennials form households at a lower rate than previous generations, Palim said.
When the math doesn't make it
Labor force participation for millennials is still below pre-recession levels. Perhaps most crucial, their balance sheets have been affected by the recession and high debt levels. A median first-time homebuyer would need only about $10,000 in liquid assets in a scenario Palim presented, "but typically, the liquid assets of Millennials is about $2,000."
When Fannie Mae surveys millennials who would like to buy homes and asks what they see as obstacles, they say the principal problem is an insufficient credit score.
"That's an education issue for the housing finance industry," Palim said. "Most millennials probably would be surprised to hear that the Fannie Mae FICO box goes down to 620."
That suggests Swanson was right: The most important step toward removing obstacles for Millennials is to have the conversations they need to be informed.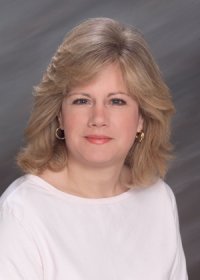 Latest from Melanie Scarborough
back to top