How to be a "spec-home" specialist
Needham Bank generates non-speculative business—by targeting both builders and buyers
With a dedicated bank staff for builders and buyers, "builders get product out faster; they pay sub[contractor]s faster; houses are selling faster— and we hope to make those mortgage loans," said Needham Bank's SVP Stephanie Maiona.
If ever there was a garden spot for mortgage lending, it's Needham, Mass. Only ten miles outside Boston, the town's location combines convenience to urban amenities with the comforts of suburban living—a prime location that draws residents who can pay a premium for real estate. The median home sales price in Needham is $798,000, a price well within reach of the town's families, who have a median annual income of $186,000 and an average net worth of more than $1 million.
Given the area's appeal to high-end homebuyers, it is no surprise that many builders do a lot of spec construction in Needham; and Needham Bank, with assets of just under $2 billion, offers unique loans tailored to that market.
"That's always been a niche for the bank," Stephanie Maiona, senior vice-president and senior commercial lender, explained during a session at ABA's National Conference for Community Bankers earlier this year. "We do construction loans for builders as well as [lend to] people who want to buy one of the new homes."
Indeed, Needham Bank dedicates a staff exclusively to builders and buyers. All its CRE lenders work on construction loans so no one ever has to wait on a call back from a construction lender.
Another group of employees does the bank's C&I lending. If builders who want to draw from their construction loan call the bank by 9:00 a.m. on a business day, the bank will send one of its inspectors to the site. If work has been done to the bank's satisfaction, it disburses the funds that day.
"With this model, we've been able to fund construction loans very quickly," Maiona said. "That helps our builders get their product out faster; they're paying their sub[contractors]s faster; the houses are selling faster—and we hope to make those [mortgage] loans."
Linking builders with buyers
Needham Bank not only finances construction projects, but helps builders sell the houses by offering spec-home buyers lower mortgage rates and fast-track financing.
Those who want to purchase one of the spec homes that a builder financed through Needham Bank can apply for a builder-to-buyer loan—a 30-year mortgage with a discounted interest rate for the first three years and a fixed rate for the remainder of the loan term. The bank also offers an adjustable-rate version of the product with a rate reduced 0.125% from market rates.
As Maiona explained, builder-to-buyer loans require only a 15% down payment and no points or application and processing fees. To qualify for the discounted rates, the borrower must open a Needham Bank premium interest checking account with direct deposit and automatic mortgage payment, as well as have an average credit score of 720.
For those who want a custom-built home, the bank offers a construction-to-permanent mortgage that requires only one closing before building begins. During the construction period, the bank manages the advancement of funds to the builder or contractor, with the borrower paying interest only on the amount drawn. Once building is complete, the loan converts to a conventional home mortgage with monthly payments of principal, interest, and real estate taxes.
Internally, the bank's staff works in concert to keep the construction and customer loans flowing. Needham Bank operates three distinct groups—commercial real estate, C&I, and residential lending—with the goal of constantly referring business to one another.
The model evidently works; the bank enjoyed 20% loan growth in the past couple of years. Laura Dorfman, senior vice-president for residential lending, who spoke along with Maiona, told attendees that the bank probably hit maximum loan-volume capacity last summer when it had in the pipeline 190 loans totaling about $90 million. By year-end, the bank had made construction loans totaling $105 million. Needham Bank's staff does construction lending so well that other banks in the Boston area refer business to them.
Other signs of success
Dorfman said she was brought to the bank to capitalize on its relationships with builders, relationships the bank cultivates in part by assigning each builder in its portfolio a residential loan officer and construction loan officer. The bank also helps them sell their spec houses by advertising its financing deals.
"We create flyers, and every builder has a stack of them for their particular project, which they and their realtors pass out to prospective buyers," Dorfman explained. "That program has been very successful."
Homebuyers get the same fast-track service as builders: If they call the bank by 9:00 a.m. that morning requesting a draw on their construction loan, the request generally can be filled that day. "We capitalize on the spec-home buyer," Dorfman said. "It's the same back office, the same quick process."
While the bank typically gets referrals from builders, another big source of new business is signs.
"On every project—commercial and residential—there is a sign that says 'Fast Track Financing by Needham Bank,'" Dorfman said. "That's all it says, but you can't believe how many calls we get from people saying, 'I saw your sign, and I need a construction loan, and I heard that you are the bank to go to.' I would say we get three of those calls a day. It's a cheap way of advertising that gets us a lot of business."
Capital offsets concentration
Unique lending products and effective advertising strategies bring in customers, and the bank's financial soundness keeps business going even in an economic downturn.
"One of the things that's helped us is that, despite some declines in market conditions over the past 20 years, the bank has always continued to lend and do construction loans," Maiona said. "We've never had to shut it off and say, 'We're not comfortable with the risk right now.' If it's a good project with a good builder and good market conditions, we've had the benefit of a capital base to support it."
After their formal conference presentation, Maiona and Dorfman took questions from the audience.
One banker asked if requiring only a 15% down payment for the builder-to-buyer loans represented much of a risk. Dorfman said it does not. "Given the credit scores involved—upwards of 720—we're not too worried." Maiona added that most of the people buying homes also become customers on the retail side, which is an additional boon for the bank. "If they can buy a $1 million home, Needham Bank wants them as a customer," she said.
Another banker in the audience asked how such a heavy concentration in construction lending passes muster with regulators.
Maiona said the bank has the advantage of "a huge capital base" and also is diligent about its account officers and security committee members keeping close tabs on the construction projects. (At year-end 2015, the bank had a leverage ratio of 12.75% and Tier 1 capital of 16.49%.)
"Based on our continual monitoring, we've done quite well with the regulators," she said. "We identify the risk; we know it's there. We put extra in our reserve to support it."
Dorfman added: "The other piece to it is the market we're in. Our average loan amount is $500,000, so we're dealing with a different risk-profile customer. The quality of the loan portfolio has a lot to do with our exam results."
One participant pointed out that a lesson for bankers is that Needham Bank did the opposite of what many do: Rather than find a niche and capitalize on it, it created a niche and made a success of it.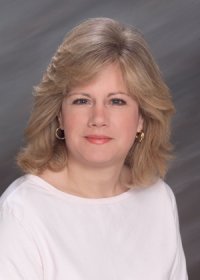 Latest from Melanie Scarborough
back to top