Investors Like Personal Touch Claims Study by Wells Fargo
84 percent of investors feel that financial advisors will "always be needed"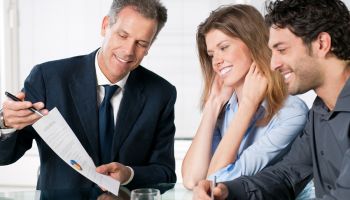 Wealth Managers as well as Asset Management firms have been under increased scrutiny as automation has put pressure on fees and commission.
A recent study by Wells Fargo (Wells Fargo/Gallop Investor and Retirement Optimism Index Survey) contends that 84 percent of investors, however, feel that financial advisors will "always be needed" and will not be replaced. Perhaps more importantly, seventy-three percent say the financial benefits that come from professional advice are worth the cost.
The question of cost is particularly important because automation can also cut fees even with advice from an advisor. For instance, Charles Schwab insinuates that an investor can have both: low fees and access to good advice, putting pressure on traditional advisors from firms tied with banks with traditionally higher fees.
"Financial advisors remain a vital source of advice for most investors," said Wayne Badorf, head of Intermediary Distribution at Wells Fargo Asset Management. "People want advice and 'the human touch' when planning their financial futures. At the same time, they are prepared to embrace technology as part of the process; it's not an either-or scenario. Financial advisors and technology can work together to help investors reach their saving and retirement goals."
What Banks Can Learn from Information on Investors
The study makes a good case for the human touch for banks as well, whether it be saving for retirement, home loans, business loans or day to day banking. For instance, investors valued the role a financial advisor has in keeping them motivated (69%) and helping to clarify broader life values and goals (55%), which relate to these financial decisions as well.
One statistic given may be more indicative of the age gap between present and future investors. According to the survey, only 24 percent use automated investing technology for investments without their advisor's assistance. Up and coming investors will likely increase that percentage in the coming years as the younger population is more comfortable gaining online information before seeking clarity. That already seems to be the trend on the banking side.
The study also shows that only 18 percent of investors surveyed say they want the advisor to take care of investing decisions on their behalf, with no consultation. This also goes back to a strengthened relationship, rather than simply outsourcing decision making, a warning for banks not to go so digital that the customer does not feel like they can reach a familiar face or at the very least, voice.
back to top