Checks and cash "Not Accepted"!
Retailers have many options and cash is expensive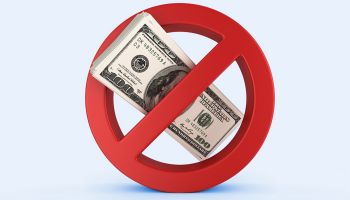 "No checks accepted" is a familiar sign seen at retailers, but "No cash"? Why not!
Cash may soon become harder and harder to use. The mere handling of cash is expensive and for the most part it is very dangerous to keep large amounts around. Given the risks and expense, it is feasible that retailers will start making the business decision to not accept cash.
Retailers/merchants have plenty of electronic options available today that were not available even five years ago from a mobility and accessibility perspective. A tablet computer that is WiFi enabled and the smartphone can provide a platform that will support sales transactions anywhere. Taking it up a notch, these devices already have apps that can read bar-codes and QR codes, so it stands to reason that soon the reader functionality will be connected to payment related apps creating a new dimension for the portable point-of-sale terminal.
Do I envision a cashless society? No, but I do see a less-cash payment system. With the options available today, cash that is not wanted and is no longer needed.
Going further, it is a natural transition to move away from cash and a safer product application for the unbanked. Consumers are inextricably tied to their smartphones. That applies to the unbanked consumer as well. You don't need a bank today to have a branded debit card.
Taking it to the next level, I can envision roadside convenience stores requiring a customer to dip their credit/debit card or scan a barcode app before they can enter to buy merchandise. If gas is all you need, then pay at the pump! Thank you.
The reality is that the times, they are a changing. Nothing that was when we first entered banking is today, this is if your career has been as long as mine, and there is more to come. I'm ready… are you?
The Wombat!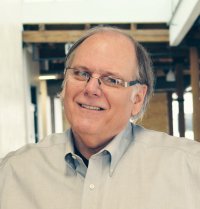 Latest from Dan Fisher
back to top