Extreme service recovery!
An airline, believe it or not, points the way
The other day as I was flying to Chicago for a meeting, I had time to stop at the food court in the airport for a light lunch. Sitting at the table next to me was a Delta Airlines employee having lunch too. As serendipity would have it, I asked what she did for the airline, and she responded, "Extreme Service Recovery." Of course you know what my next question was, and she did too.
The Delta employee went on to explain that there are times when their customers become extremely upset due to circumstances ranging from bereavement to being bumped or stranded due to circumstances beyond the airline's control. What I learned in the conversation is that Delta has employees who are trained to handle these situations and are part of the Extreme Service Recovery (ESR) team. They are often dispatched to the gate or counter to assist the customer. The members of these ESR teams do not where a special badge or uniform, they are just regular employees who assist in extreme situations.
We talked about some of the customer scenarios she and her colleagues have encountered and I was amazed by what they have to put up with. "Extreme," as I listened, would be an understatement. I thanked her for taking on such a tough job and expressed appreciation for the airline's commitment to customer service. Let's face it, dealing with the public in adverse situations can be a very hard job and clearly one that I would not volunteer for.
The existence of the Extreme Service Recovery unit fascinates me in as much as it represents a significant commitment to customer service by Delta and the employees that volunteer to serve in this unit. It goes beyond what we would define as customer service and re-defines commitment.
As an industry, when defining our version of customer service, to what extremes will your institution go to assist your customer? Spend a day with the ESR team and learn from the best! To them, Extreme Service is every day!
The Wombat!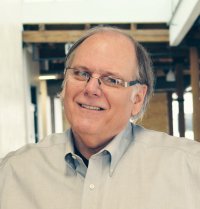 Related items
Latest from Dan Fisher
back to top