5 key principles of digital marketing
Book Review: Yet, does digital marketing differ from marketing?
Dancing The Digital Tune: The 5 Principles Of Competing In A Digital World. By Manish Grover. CD Press, 206 pp.
How does the growth in consumer and business adoption of digital channels impact banks? How should banks compete? What will it take to remain relevant in a digital world? How do banks interact and engage with customers who prefer to transact over digital channels? What new capabilities are emerging? And how should bankers best take advantage of the opportunities or address the challenges they present?
These questions, and others related to competing in the new digital reality, should be on the mind of every banker, especially those with responsibility for marketing. Answering these questions grows in importance daily, given the accelerating growth of digital channels and tools.
Thankfully, given the number of books, articles, e-newsletters, and conferences addressing the topic, there is no shortage of resources. In searching for my own answers, I've read many of these. While I have learned something from each, there are quite a few which, for me, miss the mark.
Some authors, in their enthusiasm for the opportunities inherent in the growth of digital channels and tools, treat digital strategy as something separate and distinct. To compete digitally, "you must do…" seems to be the general approach.
It's not that their advice is wrong. But they make little effort to connect digital strategy to the firm's broader strategy. This is more often the case with marketing. A pervasive belief persists that digital marketing exists separately from traditional marketing.
A recent addition in this arena is Manish Grover's Dancing the Digital Tune: The 5 Principles Of Competing In A Digital World.
What is different about Grover's book—and what I liked about it—is that there is less digital hype and more of a solid explanation of how to market and how to think differently about your business model.
The reader will find the book's guidance valuable in thinking about their digital strategy, but Grover's points are also relevant and transferable, regardless of channel. The role of each channel and how each should be used, depending on the customers and markets you serve, and how you chose to serve them, were constantly top-of-mind, while reading this book.
As Grover himself explains in the foreword, "the five principles will help us connect our digital strategy with broader organizational goals, industry dynamics and above all, our customers."
What is the prime directive?
As stated in the title, Grover presents five principles he believes, if followed, will enable an organization to compete successfully in a digital world.
These principles are all important for bankers to understand: Principle of External Reinforcement; Principle of Customer Interaction; Principle of Un-commoditization; Principle of Presenting; and Principle of Completion.
However, there was a more powerful concept, which while not explicitly stated in the book, is strongly implied. I'll call it the prime directive of digital strategy, which is to always remember that at its core, an effective digital strategy is based on the business strategy of the firm and that digital marketing is still marketing.
The digital space isn't an alternative universe where business fundamentals no longer apply. To be successful, you still need to be able to identify the customers you will serve and the needs you are seeking to fulfill—and then to work to ensure your value proposition is consistently reinforced in every interaction.
If you're unsure how to answer those questions or wish for some insight into the challenges and opportunities that come with competing in the digital world, then reading Dancing the Digital Tune is well worth your time.
Exploring the Five Principles
Let's take a look at Manish's principles:
1. Principle of external reinforcement
Grover presents several important and related concepts in defining his principle of external reinforcement: relevancy, enabling the customer to make the decision with you; providing reliable and neutral information; and validating their purchase decision.
For me, the key message was to maintain the focus on the customer and their needs, instead of on your products and services. Strive to clearly articulate an understanding of their needs and how you can fulfill them.
2. Principle of customer interaction
You've maintained a focus on the needs of the customer and have clearly demonstrated how your product fulfills their needs. This second principle holds that making the sale is no longer enough. You need to ensure that the customer's actual experience with your product matches expectations.
The implication is that designing the product is not enough. You also need to design the service model that supports the product.
3. Principle of un-commoditization
This is all about creating a distinct presence in the customer's mind. This means more than branding. The underlying value of the product must be made to be something that the customer can truly feel and which is consistently reinforced.
Developing a true understanding of customer needs, beyond simply what your current product offering fulfills, is critical in breaking the commoditization trap.
Un-commoditization may not be easy, but it can be achieved. A great example that banks can learn from, in a seemingly highly commoditized industry, is Cemex, a cement company.
4. Principle of presenting
This point offers guidance on positioning the products and services that your bank offers in the context of the customer and their needs.
"Customers need a reference point to validate their choices and feel good about the choices they make," Grover writes.
The more the conversation in on the customer and less about your products, the easier it is to help them realize their value.
5. Principle of completion
Here Grover addresses a growing trend, with strong implications for banks. This principle is about potential partnerships between businesses, each providing complimentary products, which together can fulfill customer needs and present opportunities that, individually, they may not have been able to pursue.
There are certainly challenges in partnering with other businesses to serve common customers, but done right, this can be powerful and for banks, as more customer engagement continues to move toward non-branch channels, it is becoming a necessity.
Focus on the fundamentals first
To compete successfully, banks need to have a digital strategy. More importantly and more specifically, they need to have a corporate strategy and understand how to best leverage all channels, including digital, to better engage with customers.
Dancing the Digital Tune: The 5 Principles Of Competing In A Digital World, while written with the digital channel in mind, is more than another digital strategy or digital marketing book. It is a helpful primer on the fundamentals of building a winning "go-to-market" strategy. One, which can, and should, be applied across all channels.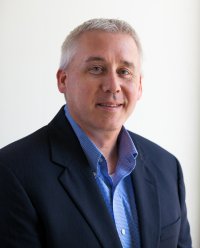 Latest from Brian Higgins
back to top