IoT: Where user, tech & culture meet
Lessons from pundits … and comic strips
Bank tech trends can make your head spin. So each week longtime Tech Exchange Editor John Ginovsky does his best to "make sense of it all."
Sometimes the most technologically and culturally insightful part of a newspaper (the analog kind, on real paper) are the funny pages.
Take, for example, a recent sequence from the cartoon "Zits," by Jerry Scott and Jim Borgman:
The mother asks her know-it-all teenage son how to download ringtones onto her mobile phone. He just laughs at her. He says that ringtones are only used by old fogies to talk to other old fogies who don't know how to text. Then her phone rings. "Say hi to Dad for me," he says.
Lots of implications here.
An older generation acknowledges new technology and seeks advice on how to update it even further. A younger generation already lives quantum leaps ahead. On one side there is slowness to adjust, but an appreciation—or maybe just a suspicion—about the benefits of technology.
On the other side there is snarkiness but—well, just snarkiness.
The point: Technology is more than just technology when it reaches the masses.
Then tech becomes a cultural touchpoint.
Now we all are embarking on a new cultural era highlighted by the "internet of things."
Really, who comes up with these terms?
Internet of Things means the "net of everything"
The internet of things, or, IoT, as the tech hipsters call it, simply refers to the growing number and proliferation of devices, other than phones, tablets, and laptops, that can somehow connect with each other.
Ideally, the connection provides some added value to we human overlords. That is, human operators.
Home security monitors, smart televisions, in-car navigation systems, and the like all are part of the IoT. Interestingly, a survey by TRUSTe found that while 35% of online U.S. consumers now own at least one smart device other than a smart phone, 82% are not aware of the term "internet of things."
"This implies that internet of things is a term used by tech industry enthusiasts, but which has low consumer awareness," the company says.
What's all this have to do with banking?
It's all about the experience
Call it customer engagement, or user experience, or any combination of these words. Great banks will do this well. Lesser banks won't.
"Never has there been a greater need to create an optimized customer experience. Increasingly, interaction is taking place through digital channels. A growing group of young, mobile-only consumers are loath to enter a branch. For them interaction will be almost entirely through a tablet, mobile device, online banking, or social media … Banks that neglect emphasizing digital customer experience are leaving opportunities on the table," says the introduction to a recent Celent report.
Put more specifically:
"Customer engagement is not a passing fad. Customer engagement occurs every day on an offline basis in the branch banking environment. The challenge for those branch-based institutions currently is replicating that level of engagement in the online world," says Martha Bush in a blog reprinted by Johnson Media.
Striking a blow for the so-called fogies
Just to illustrate how quickly things are changing, however, other surveys find that it's not just the younger generation who is embracing newer technology.
Also, assumptions about technological savviness aren't always correct.
AVG Technologies polled nearly 6,000 people over the age of 50 and found that 43% feel patronized by technology companies—either by being talked down to by companies or by companies assuming the older individuals are tech newbies. In reality, 76% ranked themselves as at least average users of tech.
"Technology companies should think hard before they risk isolating older customers," says Judith Bitterli, chief marketing officer, AVG Technologies.
On the other hand, Accenture polled 24,000 consumers in 24 countries and found that 83% of them had difficulty understanding how to get their new gadgets to work, including smart watches, home thermostats, security systems—the IoT type of things.
"For these new connected device categories, high-tech companies need to go back to the drawing board and rethink their product development approaches to focus on the entire customer experience," says Sami Luukkonen, managing director for Accenture's Electronics and High Tech group.
Where do IoT and banking intersect?
Granted, it's still to be determined how such a grand concept as IoT will apply directly to banking. For now, though, it's instructive to look at how a fairly mature, yet still innovative technology—social media—is affecting banking.
Here are a few viewpoints collected over the past year:
• Maximized word of mouth. "Social media, in a sense, is like word of mouth multiplied. With social media, customer experiences can go viral within a few short hours, which is both a concern and an opportunity. It is more important than ever for your brand to have an established social monitoring strategy and infrastructure in place to nimbly respond as more customers turn to social media as a platform for gauging a brand's reliability and capacity to deliver excellence."—Alex Taylor, in a blog post at Rise Interactive.
• Banks don't rush in. "Social media marketing will mature. While the rest of the world has jumped feet first on to the social media bandwagon, banks and other financial institutions have proceeded more cautiously."—Martha Bush, in her blog mentioned earlier.
• "Best in Show" is the show. "Banks need to embrace best-in-class social, smartphone, tablet, and emerging device offerings. The modern consumer is increasingly unwilling to accept anything less than a flawless digital experience."—Stephen Greer, co-author of the Celent report.
Perhaps the funny pages should have the last word.
In the strip The Middletons, by Ralph Dunagin and Dana Summers, three generations comment about one familiar technology:
The grandmother says, "I remember when phones had a separate ear piece and a separate mouth piece."
Her son-in-law says, "I remember when phones had round dialers."
And his daughter says, "I remember when phones weren't cameras."
Sources used in this article include:
Most Consumers Encounter Challenges Using New Types of High Tech Devices, Accenture Survey Finds
Boomers and Seniors Feel Technology Companies Talk Down to Them
Best Practices in Social Media and Mobile
3 Marketing Trends the Financial Services Industry Can't Afford to Ignore
10 Trends for Financial Services Marketing
35% of Americans Now Own at Least One Smart Device other than a Phone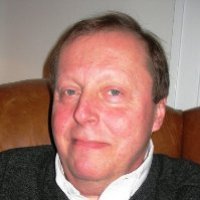 Latest from John Ginovsky
back to top