It's a good life, after all
Pleasures of a banking career
marekusz / Shutterstock.com
I've had a sort of kaleidoscope of personal reactions to being a commercial banker the last few days. Perhaps some of you can relate to these in similar ways.
A banker is a banker …
Just this week I sat down at the lunch table at my Rotary Club with a former Wells Fargo colleague who took early retirement a few years ago.
"Aren't you glad you're not a banker anymore?" was his first comment to me.
Well frankly, I'm not; just because I don't put on a necktie (or socks, for that matter), every day, doesn't mean that I don't consider myself to still be a banker.
My friend was reacting to how difficult it is to be a lender these days. Basically he thinks that it's a lack of loan demand that makes the job a bit more stressful. But a lack of loan demand hardly equates in my mind with "nothing much to do."
Our customers need us today as much as they have needed us at any time in the last 10 or 15 years.
It's just that we aren't lending as much money as we—and probably they—would like. The advice, information sharing, and simply our continuing friendship are important and they, our customers, probably understand that better than most of us.
A former banker who valued the experience
This conversation occurred the same day this week that Josh Barro, The New York Times financial writer, published his article, "There's Nothing Wrong with Being a Banker."
Barro is a young Harvard graduate who took his first job with Wells Fargo as a credit analyst. He enjoyed the work and apparently never aspired to the highly charged and ruthlessly competitive environment found at those "banks" identified primarily as Wall Street institutions.
Remember that these are mostly the investment houses that needed access to the Federal Reserve Discount Window for liquidity reasons in 2008. To accommodate them and preserve the core of our financial intermediation business as an economic society, these firms converted their charters to bank holding company formats. Presto, they became eligible to borrow at the discount window and their liquidity predicament was substantially mitigated. I must note, though, that in a cultural sense, that particular business model is about as different as night is from day from what most of us consider the term "commercial banking" to mean.
I do understand the confusion in the public's mind. I just don't like it.
After three years at Wells, Barro decided that journalism appealed to him more than commercial banking. After working at a public policy institute and a financial media company, he found his way to The New York Times as a reporter. He's often a guest on some of the cable news shows I watch and impresses me as an informed commentator on financial news and activities. His time at Wells seems well spent.
Josh's stated reasons for being attracted to banking initially sounded much like my own: interesting work, analytically oriented, hospitable work environment, and a good mix of professional growth and personal career goal opportunities.
Enjoying longstanding community contacts
Last weekend, I attended the funeral of a colleague from two civic boards, Catholic Charities and the Catholic Foundation, both of the Archdiocese of Santa Fe.
My deceased friend had been an engineer at one of New Mexico's national laboratories. Later in life, after retiring the first time, he became a financial advisor. I listened to his pastor and one of his children talk about his life and his values. I could relate to them comfortably as many were the same motivations that have impelled me through the years—and many of my commercial banking colleagues and friends, I should add.
As I looked around at the respectably sized group of mourners that morning I thought about how many of them I knew and had worked with as their banker. Two rows in front of me was the widow of a small business contractor to Sandia National Laboratory.
He and the bank had become adversarial a number of years ago when the business suffered some strains due to a large uncollectible receivable. The consultant that the owner brought in to help did just the opposite, from the bank's perspective, so relationships were unnecessarily tense for months. We ultimately worked it out without loss on either side.
There were many familiar faces in the crowd and I'm pleased to say I remembered all the names.
On the way out of the church I met up with another former customer, the retired owner of a large commercial contractor in Albuquerque. Said he: "We built this church almost 30 years ago and it still looks good, don't you think?"
Yes, I agreed with that and privately recalled the pride that that customer took in his company's work. He was a taskmaster, too, but it showed in the final end product and in his and his company's reputation.
Before watching the hearse pull away, I got caught up on the health and well being of two former customers from their lawyer, who had also been a colleague on the Charities board of directors. It's hard to give up the habits of a life's work.
How many other business persons that day walked away with such recollections drawn from the interactions with so many of the attendees at the service? Once again I felt a strong sense of satisfaction for having enjoyed my work and the people I served as a banker.
Reflections from the small end of the industry
I still consider myself to be a commercial banker—and more significantly, a community banker.
Do you think that many officers of the very largest banks get to interact with so many people and in the ways that I did and with their families too? Not very many, I expect, and it was the number, quality, and utility of those interactions from which I drew so much satisfaction and pride.
I left the banking business for a three-year hiatus as a young man. But I found my way back and never regretted either leaving the first time, for what it taught me, or returning for the confirmation and affirmation of my work.
What's on your mind, banker?
If any of you are having career second thoughts about banking, pay careful attention to your doubts and concerns.
If you conclude that the major reasons of your angst are simply that you could be busier, then go find more work to do:
• Go call on your customers.
• Take advantage of any slack time to maintain and upgrade your skill sets.
• Give back to the community in useful ways.
• Help the younger lenders and credit analysts deal with their own uncertainties and misgivings as well.
You may be relatively young yourself. But there's almost always someone younger and less experienced in your immediate environment and your word of encouragement may work wonders.
Anything worthwhile is occasionally, if not often, hard.
I think that's always been so.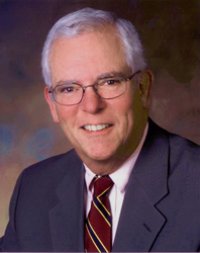 Latest from Ed O'Leary
back to top