Reputation, systemic risk, and bugs in the system
Why banks should watch the Volkswagen scandal
"There's really not much that indicates we've learned anything new over the last several cycles," says veteran lender and CEO Ed O'Leary. Each week in his blog he strives to fix that.
The latest poster child for corporate misbehavior is Volkswagen AG, which has admitted to cheating on emission measurements in millions of diesel-powered vehicles in recent years. The company took a $7.2 billion charge against future costs, possible fines, and consequences of its actions, and its chief executive officer precipitously resigned.
Volkswagen lost a third of its stock value last week. It is the second-largest auto manufacturer in the world (second to Toyota) and its market capitalization approximates $47 billion, $5 billion larger than the market cap of General Motors.
Business leaders in Germany are fretting that the negative publicity and loss of public trust may cause considerable harm to Germany's otherwise robust automobile industry. Markets around the world are nervous at the possible loss of confidence beyond just one industry and beyond Germany's borders.
This latest Volkswagen news reminds me of the subject of a meeting last October of 100 or so senior officers from the largest U.S. banking companies, hosted by the Federal Reserve Bank of New York. The Federal Reserve Board of Governors and the N.Y. Fed are the primary supervisors of bank holding companies and many of the nation's largest commercial banks. The theme of this meeting, held nearly a year ago, was the reform of culture and behaviors in the financial services industry.
Warnings bankers heard from Fed
There were two principal speakers: Daniel Tarullo, one of nine members of the Federal Reserve Board of Governors with specific responsibility for the supervision and oversight of bank holding companies, and William Dudley, president of the N.Y. Fed.
While the subject of the conference and the remarks of Tarullo and Dudley received prominent attention at the time, it's appropriate that we consider again the basic "takeaways" of that gathering.
Governor Tarullo's prepared remarks specifically addressed compliance and the need to make effective compliance central to top managements' focus. He pointedly reminded his audience that reputation risk is a possible threat to the safety and soundness of an institution.
Dudley concentrated his remarks on the need for a strong and ethically centered culture in the wake of a recent history of corporate malfeasance within the banking industry. These behaviors range from subversion of the Bank Secrecy Act aimed at thwarting funding of international terrorist activity to the manipulation of market interest rates and foreign exchange rates to the abetting of income tax evasion by American citizens.
Dudley's remarks were especially chilling to the bankers as he invoked a theme of many banking observers and legislators during the process of passing Dodd-Frank to the effect that many banks may be "too big to manage."
These are disturbing themes: an industry-wide systemic risk possibly undermining safety and soundness of the very largest institutions and a possible diagnosis that the largest banks need to be broken up and made "simpler" in the interests of effective overall risk management.
Early reactions to the spate of corporate fines and penalties emerging in the wake of the banking collapse of 2008 and the bankruptcy of Lehman Brothers often centered on the presence of a "few bad apples." Some suggest that while these issues demean the reputations of bankers, they are simply costs of doing business.
Dudley and Tarullo roundly rejected such simplistic reactions. Instead, they delivered measured warnings of sterner measures to come if the ethical climate does not receive effective responses from the nation's largest banking institutions.
The current scandal at Volkswagen serves to underscore the concerns of reputation risk and the consequences of corporate malfeasance on a large scale. It's likely that Volkswagen's previously stellar corporate reputation as an industry leader has been severely tarnished for the foreseeable future. It's also within the purview of the Environmental Protection Agency to possibly seek fines and penalties that could grievously wound the financial integrity of the company and actually threaten its solvency.
How deep does your reputation go?
While it was difficult to see a direct connection to systemic risk last year with the behaviors of some of the biggest banks, the perspectives in light of Volkswagen's problems are quite clear.
And they are ominous.
I have wondered the last several months if the American public has developed a perspective of big business that questions whether everything is "off center" if not outright corrupt.
If that's true—or becomes true in the foreseeable future—what does this portend about the ability of business to conduct its affairs?
Banks especially work very hard at developing distinctive brand identities:
• Are we on the verge of seeing those identities swept away in clouds of mistrust and skepticism?
• How do we gain new customers?
• How do we retain the ones we have?
• What about the growth of non-banking alternatives?
• And what about the very viability of current business models—built, as most of them are, on the basis of trust and ethical conduct?
What can you do?
You and I can't tackle the world or the activity of a big company single handedly. But we can at a minimum order our own affairs and those of our subordinates and colleagues into an environment distinctive for its ethical conduct.
We can maintain the trust and confidence of our customers—but only if we understand that it's our own first-line responsibility.
The governmental reaction to further infractions and bad behaviors will be more rules, more regulation. These reactions will continue but we may be very close to toppling our cultural icons and the touchstones of quality and solidity in an industry where trust is the absolutely essential currency.
Systemic risk arising from truly awful ethical behaviors is at our doorstep. This is very serious and we'd better start paying attention to exactly how serious these risks are and how deep and painful the fixes may have to be.
Readers may also want to check out John Byrne's recent blog, "Is Anybody Listening?" Byrne discusses new Justice Department policies on individual accountability in corporate wrongdoing.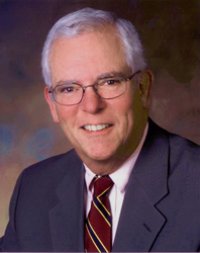 Latest from Ed O'Leary
back to top