What's really in a CEO's job description?
Setting priorities can be a 24/7 task when you've got a big job on your hands
There's really not much that indicates we've learned anything new over the last several cycles," says veteran lender and CEO Ed O'Leary. Each week in his blog he strives to fix that.
When I arrived in Albuquerque as the brand-new CEO of New Mexico's then second-largest bank, the bank was controlled by the family of its late patriarch—his widow, three siblings, and four children. Not all were active on the board and none explicitly so in management. At times it sure felt like I had a lot of bosses.
The patriarch's widow was the real power as the family's nearly 80% voting control was concentrated in her and her four children. So in reality I had one boss. She was tough, smart, and superficially unreasonable.
But she also turned out to be shrewder than my original assessment of her talents.
The prequel
Before my arrival, the bank had endured withering criticism, perhaps somewhat justified, by the Comptroller's Office for two years.
Management seemed insufficiently attentive to matters of credit discipline—policy exceptions and other indications that the management needed a bit of shaping up. Their intransigence produced a more draconian effect than the original situation probably warranted. Such can be the consequences of ignoring safety and soundness examiners.
My own assessment after the fact was that management had tried to protect the dividend to the point where about the only thing that could command its attention—and that of the board—was aggressive provisioning to the loan loss allowance.
That drove income into the red. And that allowed the examiners to work their corrective actions through a Formal Agreement.
And so things stood when I walked in for my first day.
Your mission: Fix the bank
That morning, the matriarch informed me that my primary job was to "fix the bank."
She and her family had been proud of the institution during the nearly 15 years that they had owned it.
"I want to be proud of the bank again," she told me.
I know that many of you, like myself, have participated in strategic planning sessions. But never had I before or since heard a strategic challenge presented in such as singular, simple manner.
It's analogous in my mind to the simplicity of the Scriptural Beatitudes, contrasted to the Ten Commandments.
The "bullet points," so to speak, under the overarching principal, included restoration of the dividend; removal of the Formal Agreement; and a general housecleaning of the negative attitudes that permeated management's attitudes for several consecutive quarters.
There was within the mix one very specific admonition from the widow.
"We want you concentrating on the bank, and not doing all those 'things' in the community," she said. My predecessor had been doing a great of that.
I understood what she was getting at—distractions from the main task.
Yet my instructions sounded like I should "hole up" in my office and pull up the draw bridge. Focus was important, of course. But I also knew it's important for the CEO to be seen, to be out and about.
Getting myself out there
So, heeding my experience, I transferred my Rotary membership from Oklahoma City to the big club in downtown Albuquerque. My reasoning was that I ate lunch every day anyway. But this way I could be seen by 250 or so business people every Monday at the noon hour.
I was the bank's new face, and, in a sense, its new voice.
I also joined all the Rotary committees that functioned during the club's meeting time—Introduction of Guests and Visitors, Invocation Committee, Door Greeter, and Speakers Committee.
Then I sought invitations to speak on banking topics to civic clubs and spoke a couple of times during that first year to my own club and to the Kiwanis Club.
The bank also had a major business line serving New Mexico's Indian Tribes and Pueblos and so I'd manage to get on the program of the periodic meetings we hosted and spend a few minutes in detailing the progress we were making in restoring the bank to financial health.
I also made myself available to the local media on the basis that I'd rather have them hear about our situation from me than imagine or conjure up something based on rumor or factual error.
I was only sandbagged once by a reporter, and I refused to speak with him again.
So it was not hard to honor my "orders" not to do all sorts of extraneous community things while at the same time gaining maximum exposure within my normal routine for the bank.
This prioritization put some outside activities off my early list. The United Way, Chamber of Commerce, and chairmanship of Catholic Charities, and those other time-consuming activities were left for the future.
The bigger picture of involvement
I've been a careful observer of banker behavior of senior officers over the years. I know first-hand how outside activities can fritter away valuable time, often without producing much tangible benefit for the bank.
On that basis I've wondered how Jamie Dimon particularly, but others such as Brian Moynihan, can lend their names and their presence to matters that don't relate specifically to their jobs as CEO. Even during the London Whale issues, Dimon seemed ubiquitous in national forums on non-banking subjects, and high-profile events that seem extraneous.
You'd think the shareholders would want 100% attention to the bank's affairs during periods of distress in exchange for multi-million dollar annual compensation arrangements.
"But I'm just an old country banker," goes the routine. So what do I know?
(Whenever I hear that kind of thing today, I want to run to the vault and lock up my wallet. But it's basically true.)
Finding a balance, but remembering job #1
Country bankers—community bankers in today's parlance—are the conservative practitioners today. We stick to our day-to-day business and at heart, we too want our owners and our colleagues to be proud of the bank.
It's a simple principle and about as simple as one can say it. But we are still a long way from its practical reality.
We have to live down first the reputation that Bernie Sanders and Elizabeth Warren keep piling on us and recognize how our own behaviors have contributed to it.
It's slow going, too, but maybe the end of this economic cycle will mark the end of our dark period of reputation risk.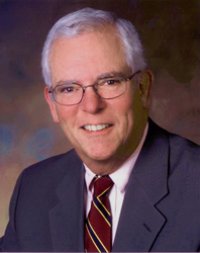 Latest from Ed O'Leary
back to top