CFPB sues car title lenders
Arizona-centered case part of bureau's push against alleged predatory lenders
Bureau sues five Arizona auto title lenders in the wake of state's banning of payday lending, and resulting boom in auto title credit.
The Consumer Financial Protection Bureau announced Sept. 21 that it has filed suit against five title lenders in Arizona for failing to disclose their annual percentage rates in online advertisements.
The five lenders are Auto Cash Leasing, Interstate Lending, Oasis Title Loans, Phoenix Title Loans, and Presto Auto Loans.
The bureau alleges that the lenders violated the Truth in Lending Act by advertising periodic interest rates without listing the corresponding annual percentage rate. The suit is somewhat different from other regulatory lawsuits in that involves an CFPB administrative court.
Looking at bureau suit
Some of the claims may appear to be a stretch:
• At least two of the title loan companies evidently erred by assuming customers know there are 12 months in a year.
• One lender advertised a monthly interest rate but failed to include the annual percentage rate for the loan.
• Another "asked consumers to take its advertised rate and multiply it by 12, but did not inform consumers that the calculated number is the annual percentage rate," said CFPB.
Why Arizona?
Nonetheless, there is no question that title lending is big business in Arizona—and creating big problems, critics of the industry say.
After the state voted in 2008 to ban payday lending, it saw a boom in title lending, which many consumer advocates say is virtually the same practice under a different name.
According to a January report on the title loan market in Arizona, produced by the Tucson-based Southwest Center for Economic Integrity and the Consumer Federation of America, the state had just 159 title-lending outlets in 2008. Now there are 633—more than the number of payday lenders who were put out of business—making Arizona the seventh-most concentrated title loan market in the country. The report estimates that Arizona title lenders take in more than $300 million in annual revenue.
Title loan companies offer loans to borrowers who put up their cars as collateral, charging interest rates up to 204% in Arizona, depending on the size of the loans.
State representative Debbie McCune Davis (D-Phoenix), who led the fight against payday lenders, has said that title loans can be even more injurious to consumers because, unlike payday loans, there is no limit on the amount that can be borrowed. Moreover, in Arizona borrowers don't have to own the vehicle to get a title loan—proof of registration is sufficient.
Mike Litt, Consumer Program Advocate for U.S. Public Interest Research Group (PIRG) said the problem with title loans is the "debt trap" they create. PIRG's research shows that more than two-thirds of auto-title loan businesses come from borrowers who are taking out seven or more consecutive loans.
"They can't afford the initial loan, so basically they're being set up to take out loan after loan," Litt said. "One out of five ends up losing their car because the title is used as collateral."
An analysis by Arizona PIRG found nearly 10,000 complaints about predatory lending in CFPB's database. Not all of those relate to title loans, Litt explained, because "the people filing the complaints are the ones categorizing them." Among the top lenders that appear to offer predatory title loans, he said, one company accounted for 45% of complaints.
Bureau's proposal on high-cost credit
In June CFPB proposed new rules that would require title loan companies and other high-cost installment lenders to determine whether customers can afford to repay loans—with enough money left over to cover basic expenses—without re-borrowing.
While that's progress, Litt says, "the problem is that, as it's currently proposed, lenders would be exempt from this requirement for up to six customers a year. That's six loans too many. We believe that underwriting should be applied to every single loan."
Legislator McCune Davis has proposed that title lenders be required to adhere to the 36% interest rate cap that applies to all other consumer lenders in Arizona.
However, the Arizona Title Loan Association says auto-title loans are appropriate and useful for consumers who, because of low credit ratings, don't have access to traditional credit-based lenders, and that the proposed cap isn't feasible. Scott Allen, president of the Arizona Title Loan Association and operator of 25 Cash Time title loan outlets in the state, explained in the Arizona Star earlier this year that if interest rates were capped at 36%, his businesses would make just $60 on lending $1,000 for two months.
Insoluble differences on title lending
The conflict may defy resolution.
"In the payday and vehicle title loan markets, lenders' and borrowers' interests are not aligned because profitability for lenders depends on loans being unaffordable for customers," according to a recent Pew Research study, Auto Title Loans: Market Practices And Borrower Experiences. Because title loan payments generally exceed most borrowers' ability to repay, the large majority of loans in this market are renewals, Pew found. This repeat borrowing is the source of lender's profits, but keeps economically unstable borrowers mired in expensive debt.
Creating such traps is what consumer advocates hope the CFPB's actions will protect against.
"The problem with high-cost loans is that [customers] can't afford them and get stuck," Litt said. "It's just not fair—setting people up to take out loan after loan when they can't afford the first one."
Venue for CFPB's case
This case, as indicated earlier in this article, involves a "notice of charges." CFPB explained this in a press statement:
"A Notice of Charges initiates proceedings in an administrative forum, and is similar to a complaint filed in federal court. This case will be tried by an Administrative Law Judge from the Bureau's Office of Administrative Adjudication, an independent adjudicatory office within the Bureau. The Administrative Law Judge will hold hearings and make a recommended decision regarding the charges, and the director of the CFPB will issue a final decision, which may be appealed to a federal court. The Notice of Charges is not a finding or ruling that the respondents have actually violated the law."
No link to the charges was available at this writing. Per the CFPB statement: "The Bureau's Rules of Practice for Adjudication Proceedings provide that the CFPB may publish the actual Notice of Charges ten days after the company is served. If allowed by the hearing officer, the charges will be available on the CFPB website after that date."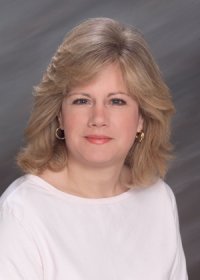 Latest from Melanie Scarborough
back to top