Why you should embrace your "social activists"
These employees can boost the bottom line—if management helps
Social activism and associated "movements" may often engender headaches among old-line business leaders who generally just want to get the job done as effectively and efficiently as possible.
However, a recent report by Weber Shandwick details something these old-liners probably should embrace. The PR firm calls it "a rising social movement ignited by the digital and social media—employee activists."
These are the welcome kind of activists, it seems. They are employees who draw favorable visibility to their workplace, defend their employers from criticism, and act as advocates, both online and off. It's estimated that 20% of employees are such activists, and another 33% have high potential to be employee activists.
Such activists tend to be technologically savvy. They post favorable messages, pictures, or videos in social media about their employer; they share praise or positive comments online about their employer. And many do this without any encouragement from their employer.
"The employee activist movement should not be underestimated," says Micho Spring, Weber Shandwick's global practice chair. "Identifying and activating employees willing to rise to levels of extraordinary support for their organizations should certainly be an important priority for CEOs."
It all sounds great—but it often doesn't work out so well. For every employee who does post favorable things about the employer, another doesn't. While four in ten have shared praise or positive comments, six in ten haven't. While one third of employers encourage their employees to use social media to share news and information about the organization, according to Weber Shandwick, two thirds don't.
A number of recent studies and surveys paint a grimmer picture of the relationship between employers and employees, a picture that reflects poorly on overall business operational performance.
A joint study by Ricoh and Forrester Consulting concludes that front-line workers have the desire, but not always the means to delight customers and drive revenue.
"Much has been said about the decline of customer service, but it's especially unfortunate when customer-facing employees desperately want to please, yet can't," the company says in a statement. "This appears to be the case for nearly nine in ten of customer-facing employees—e.g., bank clerks, call center operators, nurses, bank managers, and shop supervisors—who said there's a gap between the experience they can deliver and the experience the customer expects."
This particular study blames the fact that many workers have to spend too much time on mundane tasks such as data entry and have trouble finding facts quickly, creating documents, editing, writing, processing information, solving complex exceptions, and leveraging mobile solutions.
"As a result, they are not actively engaged with their customers," the report says. "It is by supporting these employees through improved document and process support that organizations will be in a stronger competitive and revenue-driving position."
It's not just the lack of technical support. Accenture interviewed 800 corporate employees and found that while 52% pursued an entrepreneurial idea inside their company, only 20% felt their company truly supports developing new ideas in this way.
The Accenture survey found other disturbing trends. More than half of those surveyed said their company does not support ideas from all levels of the workforce; 77% said that new ideas are rewarded only when they are implemented and proven to work; 27% said they have avoided pursuing an idea with their company out of concerns of negative consequences.
Accenture also interviewed 200 self-employed individuals and found that 93% had pursued an entrepreneurial idea within their previous company but 57% said their employer was not supportive.
"To succeed at a macro level, companies must accept a degree of failure at micro level," says Matt Reilly, managing director, Accenture Management Consulting, North America. "Companies need a managed process of idea generation that rewards risk taking, but which effectively harvests entrepreneurial ideas."
There are some very good examples from the banking world in this month's Banking Exchange, in which Steve Cocheo interviews several community bankers about how they motivate their staff and encourage entrepreneurial thinking. One banker says when he took the CEO helm he inherited a culture in which employees not only did not always clearly understand what was going on, but also feared making decisions. That was turned around by pushing decision-making further down in the hierarchy and by improving employee cooperation and communication.
Sometimes, it's true, that corporate management finds itself in a bind, and through default, inhibit their employees from working up to or acting on their potential to help the company. Complexity makes it all very difficult just to turn the lights on, for example. Conflicting customer demands, regulatory requirements, global competition—it's hard enough to cope with all these, claim Yves Morieux and Peter Tollman, two partners with the Boston Consulting Group. In their book "Six Simple Rules: How to Manage Complexity Without Getting Complicated" they say that "The secret of performance is to find out what your people are doing and make it rational for them to work together to solve your problems."
Their "six simple rules," put simply, are:
• Find out what's really happening in the organization.
• Identify the people who make cooperation happen.
• Give more people more power.
• Take away resources to make people dependent on each other. (As an example, Morieux says, take away all the televisions in a household to force family members to work together to decide what to watch.)
• Help people live with the consequences of their decisions. (Another example: Car engineers may inadvertently design an engine that's hard to repair; put those same engineers in the repair department and see if they can redesign the engine.)
• Don't punish failure; punish the failure to cooperate.
"The problem is not business complexity. The problem is how organizations respond. They forget the basic fact that performance is what it is because people do what they do," Morieux says.
This circles back to Weber Shandwick's employee activism report—presumably the type of performance business leaders would want their employees to embrace.
"The internet and social media are game-changers for employee communications, giving employees an amplified voice. The opportunity for organizations is to harness the exuberance of those employees who see it as their responsibility to be reputation advocates," says Leslie Gaines-Ross, chief reputation strategist at Weber Shandwick.
Sources used for this article include;
U.S. Employees Eager to be Corporate Entrepreneurs but Lack Support and Rewards From Employers, Accenture Research Finds
Traditional Approaches to Dealing with Complexity Make Organizations More Complicated, Hurting Performance; 'Smart Simplicity' Improves It by Promoting Autonomy and Cooperation, According to Management Experts Yves Morieux and Peter Tollman
Front-line workers have the desire, but not always the means, to delight customers and drive revenue
Employee Activists Spark a New Social Movement in the Digital Age, According to Groundbreaking Global Study from Weber Shandwick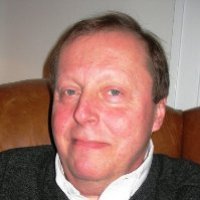 Latest from John Ginovsky
back to top