Tech's great—uh, what do we do with it?
Apparent disconnect seen in corporate leadership, new technology
Bank tech trends can make your head spin. So each week longtime Tech Exchange Editor John Ginovsky does his best to "make sense of it all."
Everybody agrees that adopting new technologies are required for future corporate success, right?
Then how come there's such a disconnect between low senior management tech savvy and the embrace of such new technologies?
You know who you are
That there is a disconnect can be seen in several recent surveys:
Accenture: Analyzed the professional background of 1,925 executive and nonexecutive directors of 109 of the largest banks in the world, including 12 in the United States.
Results: 16% of U.S. bank directors have professional technology experience—admittedly the highest of any single country, but still low.
"Many banks now realize how important it is to close the technology gap and are looking to hire technology experts on the board but it is not easy," says Richard Lumb, group chief executive of financial services at Accenture. "It is also important to recognize that simply having one or two technology experts on the board is not a panacea. Banks need to change boardroom culture through a combination of deep technology expertise and also much-improved understanding of the impact of technology among other board members."
Celent: Analyzed responses from 101 financial services professionals.
Results: They recognize that innovation in new business models and improved customer experience are critical to future success. However, while 80% said innovation is "critical" to meet customer needs, only 19% said innovation is "critical" to deliver a firm's strategy.
"A gap remains between the need for innovation to satisfy customer expectations and its importance to company strategy," Celent says.
Cisco and IMD (a Swiss business school): Researched how technology is disrupting a number of industries, including financial services.
Results: They estimate that about 40% of today's top ten financial services incumbents, in terms of market share, will be displaced by digital disruption in the next five years. Yet one third of financial services companies either do not acknowledge the risk of digital disruption, or have not addressed it sufficiently.
"For financial services, [the research] highlights that many of the financial institutions we know as leaders today may disappear altogether in the next five years because of digital disruption," the report says.
Accenture (again): In a separate survey covering corporations in general, not just banks, the firm traced their relationship with entrepreneurs and startups, and vice versa.
Results: While 75% of large companies judge themselves as sufficiently entrepreneurial, 75% of those entrepreneurs who previously worked at large companies left because they did not feel they could be entrepreneurial there.
"In the digital economy, corporations have the opportunity to disrupt their markets by working more effectively with innovative startups to jointly create new products and services, says Paul Daugherty, chief technology officer, Accenture. "That means corporates should not just fund startup innovation, but actively participate in it by pooling ideas, assets, and intellectual property. And it will require them to take new approaches to sharing risks and rewards more equitably."
A tad more hopeful, but just a tad
Not all the recent analyses and research efforts are quite as dismal, but they're not exactly glowing either. Take these examples:
EY (formerly Ernst and Young): Conducted a global survey of 652 CFOs, followed up by a series of interviews of CFOs and CEOs. Results: Concluded that the relationship between CFOs and CEOs has become more collaborative in the past three years as finance leaders have stepped up to the role of strategic advisor. However, CFOs seem to lack an understanding of the role they need to play in the shift to digital, the report says. Only 50% of CFOs are making the shift to a digital business model a high priority in the next three years, and only 49% of these believe they will make a high or very high contribution to it.
"The consequences of ignoring the shift to digital are far too great for only half of CFOs to be embracing it. It has the power to transform some organizations from market leaders to irrelevance in a frighteningly short timeframe. CFOs who don't embrace this shift will be caught playing catch-up as their competition takes advantage of the digital culture to gain traction in the industry," says Laurence Buchanan, EY digital leader for Europe, Middle East, India, and Africa.
Deloitte: Surveyed 500 executives at mid-market U.S. companies about the role and value that technology plays and how it influences business decisions.
Results: 48% said their company's leadership views technology as a critical differentiator and key to growth, up from 41% who said that last year. Also: 62% say their company's C-suite leaders have "some" level of involvement in the adoption of next generation technologies; 46% say the C-suite is "actively engaged"; and 33% say their leadership is "leading the charge" (up from 20% last year).
[Again, less dismal—but what about the 54% of C-suites that are not actively engaged?]
"It is becoming harder and harder to separate technology from business strategy and performance," says Stephen Keathley, principal, Deloitte Consulting LLP.
Eagle Investment Systems LLC (a BNY Mellon company): Surveyed a sample of global financial services firms.
Results: More than 80% believe their organizations recognize the value of data as an asset and more than 40% view the implementation of a formal data governance strategy as an immediate priority. However, nearly 60% of respondents reported operational inefficiencies as a result of not having a formal strategy in place, 15% cited lost clients, and 10% suffered a security breach.
"The survey highlights how critical a data governance policy is as organizations seek to efficiently and consistently deal with the growing volume and pace of information," says Paul McInnis, head of Enterprise Data Management at Eagle Investment Systems.
One point to make about these latter results is that, while promising, the positive percentages aren't all that impressive.
What's the solution, then?
So, other than wringing one's hands and bemoaning the existence of the disconnect between corporate leadership and tech embrace, what can be done?
Accenture offers this list, at least in the context of corporate-start-up collaboration:
• Set a clear strategy that defines shared outcomes to give all parties confidence that their ROI and commitments will be shared equally.
• Define and budget for success. Ensure that successful ideas are not stranded beyond pilot phase and can be scaled quickly.
• Seed an "intrapreneurship" culture by seconding employees to start-ups and encouraging employees to launch their own start-ups.
Sources used for this article include:
Large Companies And Entrepreneurs Face Cultural Barriers To Achieving Open Innovation, Finds Accenture Study
Bank Boardrooms Lack Technology Experience, Accenture Global Research Finds
Innovation In Financial Services 2015: Reaching The Next Level
Digital Vortex: How Digital Disruption Is Redefining Financial Services
Deloitte Survey: Technology Is Becoming A C-suite issue In The Mid-Market
Survey Reveals Urgency Of Data Governance Projects Among Financial Services Firms, Though Formal Initiatives Still Largely Nascent Across Industry
More CFOs Partnering With CEOs To Drive Corporate Strategy, Yet Many Are Ignoring The Shift To Digital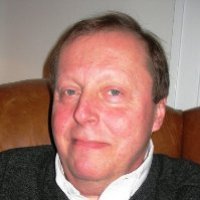 Latest from John Ginovsky
back to top