Who will you hire next?
Begin by deciding what qualities you want in a new lender
"There's really not much that indicates we've learned anything new over the last several cycles," says veteran lender and CEO Ed O'Leary. Each week in his blog he strives to fix that.
There's a fancy word in financial analysis that's new to the vocabulary of credit analysts since my formative days: "decomposition." This means breaking a task or a result into its constituent pieces for purposes of analysis.
I find this an interesting concept that should relate to more than just the numbers of our business. In fact, it relates to people, and ultimately, how and why we hire one person over another.
But I'll begin with an example, which concerns what I find a rare ability today: the talent to tell a story that holds the listener's attention.
"That reminds me of a story…"
Do you know people who are good storytellers?
My father was one of the best I ever knew. He came to maturity in the decade between World War I and the Depression. It was a time of peace and prosperity where people, native born and foreign born, could ultimately rise to considerable heights politically, socially, and economically.
Dad had a good ear for dialogue, the ability to imitate dialects, a great sense of timing, and the ability to tell a story quickly, with a minimum of clichés, detail, and repetition. He was second-youngest of six boys, so he'd honed his competitive skills early in life at home. One quip of his that illustrates the point: "In our house, first one up in the morning was the best dressed."
He listened well. He was interested in the people he interacted with both in business and socially. And he was kind. There was never any sarcasm with a personal edge and dialogue was respectful and friendly.
Some of these traits were God-given. But others were acquired and learned in the context of a big family where there was always a lot going on. These traits and acquired skills combined to produce some remarkable results.
This is an example of "decomposing" someone's talents. Sure, my siblings and I would sometimes roll our eyes and say, "Yes, Dad, we're familiar with the material." But usually his stories proved hilarious.
Where have all the lenders gone?
I understand anecdotally that in some markets it's getting harder to find experienced lenders to fill empty positions at many small- to medium-sized banks. Many reasons may lie behind this trend. One is the "lost generation" some speak of—our industry has been under an ethical cloud in the eyes of some of the general public and that's poor recruiting material. And it may be that pay scales need to be more competitive in some markets.
But one reason that contributes to this circumstance is the decline in recent years of in-house training programs. Increasingly, the industry is reaching out to those with previous experience in lending to small- and medium-sized business lending to fill open vacancies.
That's a shrinking pool. And if you need a lender with at least ten years of experience, how do you know you're not just getting a person with one year of experience accumulated over ten consecutive years?
We can't afford to make many mistakes in our hiring.
Decomposing the lender's job
Probably not very many of us recruit candidates based on skill sets that are not learned in a classroom or behind a lending desk at a competitor's bank. Maybe we should do a decomposition analysis on what we're looking for in a lending officer, considering both learned and innate talents.
I've hired and trained lots of lenders in my many years in banking. Here's what I always looked for above and beyond the normal items on a resume. It is for you to decide which items on this list are important for your bank, and what's not on this list that you believe to be important.
• Personal integrity. Sometimes simply called "character," this should be high on any list of desirable traits and attributes, and that's why I begin here.
All we've got at the end of the day are our personal reputations. If they don't stack up well, we are not going to be respected by our customers, prospects, peers, and examiners.
• Intellectual curiosity. How do things work? How does a specific credit work in terms of purpose and source of repayment?
• Outgoing personality. I'm not talking about glad-handers, good "minglers," or superficial conversationalists. Does the person listen carefully? Speak thoughtfully?
• No "show dogs" please. Give me the man or woman who can demonstrate that he or she is a team player.
• Social graces are important. Does the person speak well and write well? Does your candidate for an open job exhibit the ability to spell, speak, and write gracefully and clearly?
• Fit. Do a careful mental audit of your bank's internal culture and try to determine whether the candidate "fits."
In a well-defined culture, the outliers you'll be able to spot pretty quickly and maybe this will be possible during the interview process.
But think about how all the personalities will likely come together and whether you sense the potential for any jarring interactions over personal style or mannerisms.
• Pay attention to references. Try to find out if the person has a sense of humor. Does he get along well with co-workers?
I think that the personal reference checks are an underutilized opportunity to decompose the skills and habits of your candidate.
• Upbeat attitude. I've said this before in a different context about hiring customer contact people. We should hire people who are quick to smile. It's easier to teach such people banking than it is to teach a sourpuss to smile.
As underwriting of credit now uses some new tools and fewer traditional tools, we have got to think differently about how we assess the overall "quality" of our job applicants.
It's not that it's necessarily hard, but it does require some different perspectives.
How has your bank addressed this? I'd like to hear from you in the comment spaces below.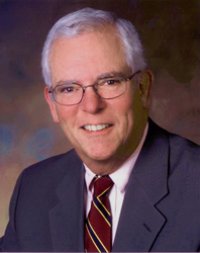 Latest from Ed O'Leary
back to top