When "the web" didn't need a computer
When lender recruitment drew on the customer base
There have been numerous references recently in the financial press about some major international banks that seek to hire sons and daughters of customers. Some have alleged that it tends to unfairly increase the influence of a bank with its customers and under some circumstances, it's illegal.
I see the point of those who object to this practice—in a way—but also think back to the hiring of children of customers that I've seen over the years.
Way back in my earliest days, The Bank of New York regularly hired sons and daughters of customers. It was an excellent and cost-effective way of interviewing young men and women, often of considerable social standing owing to their parents' position in society and business. And often, the parents themselves were actively involved in encouraging their kids to sign on with the bank. They actually helped in the recruiting process.
Looking back on another age in banking
I think fondly of those days many years ago when I joined the bank's loan officer development program. We were a group of all men in those days and all from good schools as well as most from families occupying lofty positions in the social strata of their communities.
In my case, I was much more "dog" than "pedigree." I was there because I had a good education including an MBA from Columbia. My father was a mid-level civil servant of the Commonwealth of Massachusetts and my mother taught first grade.
My fellow trainees were largely Ivy League graduates, with strong representation from Harvard, Yale, and Princeton. There were other Ivies and other schools as well. But in some respects, at least in terms of what diversity of the workplace has come to mean in more modern times, we were a relatively homogenous group.
One young colleague's last name could be found embedded in brass letters in the main entryway of the bank's own front door at 48 Wall Street. His grandfather, long deceased, had been bank chairman when its new headquarters opened in 1928.
I worked alongside the son of a Philadelphia Main Line doctor and beneficiary of a large trust fund; the son of the president of a prestigious (but non-Ivy university) from which our CEO had graduated 30 years before; the son-in-law of a very senior partner of a prestigious Wall Street investment banking house; and the son of another Wall Street "mover and shaker" whose father had never graduated from college.
My strongest recollection of those days was the quality of the people. They were top notch in terms of educational achievement and job expectations and it showed.
They were also very competitive and were there to learn and to do. I don't recall ever seeing an attitude of entitlement or "legacy expectations" by those about whom it might almost be expected by today's behavioral standards.
Dialog was all about work
We were pretty low key about our private lives and backgrounds. Sure, everyone understood the principal components of the various pedigrees (or their lack) but we never talked about money, the kinds of cars we drove, or whether we spent our weekends in the Hamptons. That was part of formal but unstated protocol.
Some did actually travel regularly to the Hamptons. But I went home to my second-floor apartment in a two-family house in New Jersey up the hill from the bus stop. Most of us were married and some of us had little children. We freely exchanged views on politics (quite Republican); feared getting caught up in the Vietnam War; and bragged about the precocity of our little ones.
But if anyone drove a BMW or Volvo, it was not discussed. We all were personally obsessed with our salaries, but never discussed such things with our coworkers.
All of these attributes of the resultant workplace were not designed to make the workplace more congenial. Rather there was a serious business purpose: hire young people from the right schools with the right family connections.
The ultimate purpose was to improve the web and interconnectedness of the bank's official staff with the "proper" customers from the social and economic milieu which was our prime business lending and trust market. It was a basic building block of good business practice.
Steve Jobs would have "gotten" it
Yes, and it was very congenial. Working among smart, ambitious people creates a camaraderie that just doesn't exist everywhere. Steve Jobs famously observed that A list people want to work with A list people.
My previous work experience consisted of two years on active duty in the Army. My Army colleagues were mainly first and second lieutenants and were about as "middle America" as one could find in those days. They were fun, dedicated men and I was proud to serve with them. I'd say that they were smart too but really, they were more clever— with street smarts predominating over book smarts.
We can all learn from people like that and I did. But they were not the laboratory of business experience in building the attitudes and attributes of success of a Wall Street banking business to which I then aspired.
Should bankers hire customer family?
I suppose there's good reason for a bank or any large company to shun hiring of family members of its customers. (I'm not referring to nepotism as we weren't hiring the children of directors or other senior officers.)
We do business with our friends and hiring their offspring is but an extension of that. If the bank makes a "bad hire" once in a while, that's unfortunate. But that can happen with the same frequency with or without a high-level introduction or connection.
By the time a young person has a couple of years under his belt as a banker, he's on his own anyway. We had a fair amount of turnover in the trainee/junior officer ranks. Some of that may have been "forced," but I'll never know.
This I can say, though. I thoroughly enjoyed the association with those people.
Quality was the defining attribute of the group as a whole. I hope that we've not diversified our business models away from sound principles of "scratching each other's backs" or doing what's good for business.
What's unethical about hiring smart people with good educations?
And who doesn't want to work around people like that?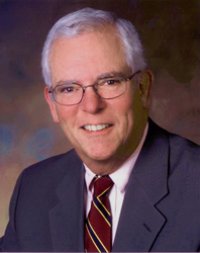 Latest from Ed O'Leary
back to top